Cultural Indigestion: The Work of Cody Hyun Choi
John C. Welchman, 2017

How hard it is to digest one's fellow men! First principle: to summon one's courage as in misfortune, to fall to boldly, to admire oneself in the process, to grit one's teeth on one's repugnance, and to swallow one's nausea.
Friedrich Nietzsche

What makes my Thinker think is that he thinks not only with his brain, with his knitted brow, his distended nostrils and compressed lips, but with every muscle of his arms, back, and legs, with his clenched fist and gripping toes.
Auguste Rodin


Beginning in the later 1980s Cody Choi impetuously fabricated his own visceral legend. Now, near the end of the second decade of the 21st century, he stares himself down as it creates him back. Choi relocated with his family from Seoul, Korea, to the U.S. at the age of 22, and his story is founded in the collision and fragmentation of cultures, in the disturbance, sublimation and reallocation of a shifted sexuality, and in the ironic armament he musters to wage surrogate war with the titanic period icons of Western visual culture – classical Greek sculpture, Michelangelo, Auguste Rodin.

Choi's career-long investigation turns on the symbolic weight, moral burden, cultural achievements and social costs of the "economic miracle" achieved in South Korea during the artist's lifetime, beginning in the decade following the end of the Korean War in 1953. In the span of a single generation South Korea transitioned from an impoverished agrarian colony through a succession of military governments and an autocratic command economy to a vigorous parliamentary democracy; witnessed the astonishing growth of a powerful, family-denominated, corporate culture (jaebeol), led by flagship conglomerates including Samsung, Hyundai and the troubled Daewoo Group; became a leader in technological entrepreneurialism; and, somewhat later, established itself in the international cultural sector with the Gwangju Biennial (1996-) and Seoul's Media City (SeMA Biennale Mediacity Seoul, 2000-).

Choi's work has long been a barometer for the roller-coaster-ride of dizzying boom and sharp recession (the latter marked by the "IMF crisis" of the later 1990s and the long shadow it cast) and the pugnacious and often debilitating political debate, corporate cronyism and influence-inflected cultural license that accompanied it. The artist's childhood and adolescence were profoundly impacted by the pervasive Americanization of South Korean culture following the traumatic period of Japanese colonial occupation (1910-45) and the partition of the Korean peninsula after World War II. His earliest works used primary indicators of American economic expansionism and military "surplus," many of which passed into a competitive black market: U.S. Army blankets, items of apparel, cans of corned beef, pin-up blonds. But he was always less interested in specific American objects than in the systems of exchange—imperial, cultural, subjectivizing—in which they were embedded and commodified. War Cloth (1986/1992), for example, is an augmented print showing the eight parts of "A U.S. Soldier's Korean War Clothing," including gloves, caps, "cotton fatigue utility shirt," overshoes and "Steel Pot" helmet, each diagrammed, numbered and labelled. Here the itemized accouterments of a combat-ready soldier are offered in a mode of abstract disembodiment: they are part-objects within a repertoire of professional, highly purpose-oriented equipment that define the appearance and function of an outside military agent. Totems of human surplus, they add specific forms of manufactured value to a singular warrior, at the same time standing-in for the mass replication of the larger force.

The photocollage Dyspeptic Universe (1986/1992/2017) offers an analogous mode of apprehension originally arranged in a mosaic of more than twenty found and appropriated photographs (expanded and re-collaged for the Korean Pavilion at the Venice Biennale in 2017). Ranging from family snapshots of the artist dressing up to mimic scenes from American TV dramas—including his childhood favorite, NBC's long-running western series, Bonanza (1959-73)—and images of Korean families in the 1960s or 70s watching TV, to photos of U.S. troops fraternizing with Korean children or old-timers, the photographs turn on signal moments of "contact" between the two cultures, whether predicated on the inexorable medialization of social life (largely a product of Hollywood and Madison Avenue) or on a propagandizing rhetoric of difference-cancelling generosity as the American army showed its "human face."

Choi was overwhelmed by the immensity and seeming omnipotence of the torrent of American culture that coursed into South Korea during the 1960s and 70s. But he was not remotely taken-in by the nationalist ideology of the state-sanctioned riposte proffered by the Park Chung-hee regime—leavened as it was with traditionalist nostalgia and deference to the status quo. Nor was he interested in the anodyne counter-signification of Dansaekhwa (Monochrome Painting) with its connotations of a generalized and abstract "paradigm of East Asian philosophy" that became an "an effective tool for convincing people that Korean art had an identity that differentiated itself from Western art." It is important, I think, that Choi's response to the deluge of Americana was the product of obsession. He was seduced, compelled, even enraptured; but at the same time disaffected and appalled. Much of the power of these contradictions was caught up in their libidinal origins. For the unstoppable allure, volcanic eroticism and desperate untouchability of the stereotypes of American sexuality he encountered in his adolescence provoked a riot of frustrated transference. The ineffability of American military and political power, and the enormity of its economic might and media dominance merely added unfathomable depth to a desire that could not really be faced, let alone delivered or relieved.

It is this vortex of irresolution that generates the uncanny power of Choi's deployment of American iconographies. For they double down on—and then double cross—personal and social anxieties. His army blankets masquerade as bedsheets; Choi family snapshots infiltrate the geopolitics U.S. paternalism; and the artist's series of blurred California Girls both reflects and refracts the erotic drama of the unattainable. In Cross Word (1986/1992) Choi makes all this ironically literal by reproducing an acrostic puzzle in the form of a "Korean War Word Search" accompanied by 21 solutions, including Army, Navy, Air Force, MacArthur, Thirty Eighth Parallel, and Prisoner of War. In the context of his contemporary images of Jesus and Buddha, the "cross" of Choi's title is more than doubled: it becomes a religious sign layered over a word game, detoured by connotations of anger or irritation—themselves taken up and reformulated in the "Blow My Top" series of drawings and paintings from 1990.

No legend can be sustained without propaganda, and Choi accordingly delivers himself as his own talent and promoter in what he terms the Golden Boy Poster. Against the background of an auratic sun, hovering clouds, a crowing cock and sprigs of pink and white blossom, dressed in a black shirt and sporting a paisley bandanna, Cody proffers a fresh bottle of the magic medicine that acts as his bodily panacea, sculptural medium, and artistic totem. Pepto Bismol is the symbolic fluid of his legend; its pink protection and intimations of a future perfect are his armor and grail. But Cody's Legend is clearly not a simple fable of cross-cultural becoming. Nor does it in any way depend on the multi-cultural fairy-tale of happy assimilation and hyphenated identity. It arises, instead, from a practice that is simultaneously self-deprecating, violently assertive and socially interrogative.

The Golden Boy Poster bears the subtitle "Heidegger in Bagsvaerd Church," an allusion, notes Choi, to the German philosopher's attempted reconciliation of nature and mind. Heidegger's restorative negotiation between objects and subjects offers a form of 'healing' that Choi both negates and amplifies. For while the artist insists that Heidegger and "his heart" suggest a "good model for my heart," the Heidegger reference remains liminal in a poster format that deliberately makes itself available for a misreading of Choi's self-declaration as "superficial or exotic." Its aping of Asian folklore motifs stars Choi as Golden Boy, an incarnation not of some Daliesque Great Masturbator, whose critical paranoia is fearfully split between self and others and fixated on the onanistic symbology of the biological world, but as the incarnation of a Great Reconciler germinating an impossible Unity at the screech of a never-to-be new dawn.

Some beginnings for the ideas glimpsed and debunked in the cosmetic gleam of the Golden Boy Poster emerge in a number of paintings made by Choi while studying with Mike Kelley at Art Center, Pasadena in the late 1980s. One of his first uses of Pepto Bismol arrives in a series called "The Hit and Overlay" (1986–90), which use the liquid as a medium applied to U.S. Army blankets. Pant Soiler (1990) is a process-painting for which Choi harvested faecal matter from a new-born baby at a local hospital, pasted it onto a sheet of paper, then buried it for two years before extracting the decaying remains from the ground and mounting it on canvas as a "painting." The result is a mischievous Rousseauian combine, which merges a purely 'uneducated' product with the paradigm artifact of aesthetic acculturation, or what Choi refers to as "educated beauty."


HEAD AMPUTATE
GENITALIA
BREAST AMPUTA
TE MILK
KNEE AMPUTAT
E STANDING
PENIS AMPUTA
TE SPERMAT
OZOOM
WAIST AMPUT
ATE DRESS


Another initiative behind Choi's sculptural assemblages of corporal exchange was delivered with a blast in his Bad Drawing (1992–93), a gory ink-on-paper chorus of bodily severances, whose crude lettering is spiked with thin vertical trails of excess run-off, and interrupted by repetitively amended spelling mistakes in the shock-word, 'AmPUTATE', which slices between listed body-parts, fluids and accoutrements, and is itself literally split as it runs on from line to line. Streaking this strangely fixated post-Conceptual poem with the appalling triple logic of decapitation, emasculation and mutilation, Choi poses sexual pessimism at the extremity of his violent foreboding. But such violence is the difficult, perhaps confounding, preface, and not the tragic conclusion, of Choi's bodily expedition. His subsequent work plays out another side of these gruesome castrative fantasies, bringing its repertoire of cuts up against a subtly blunted carnival of appropriations, memorials, excremental stand-ins and inter-cultural personae.

Perhaps they begin in earnest with Cody's Ego Shop (1994) – dubbed "The Macho Tower" by the artist – a little skyscraper of 66 tied boxes bored into with the negative outlines of the artist's genitalia. These are topped by a small sculptural replica of Albrecht Dürer's drawing Praying Hands (c. 1508), wrapped in a transparent plastic bag, hung with Choi's discarded cotton socks, accompanied by a hidden tape loop of lascivious male laughter, and wafted by drafts from an industrial fan. The commerce of smells, hot sexuality and cooling breeze mixes with peals of lewd, disembodied laughter and the liberatory sublimation of the praying hands to form a "desiring machine."[i] The sensate flows that fuel the machine are typically redolent signs of male sexual surplus, which Choi turns on and off against their point of origin in his chamber of precipitated libido.

These flows merge with a set of historical references, important for Choi's work as a whole, to the multiple production of cultural stereotypes. The sensual elements of unadulterated machismo that pervade the Ego Shop carry with them intimations of two key moments in Korean national memory. The first is the so-called "Butcher's Ethic," the coarse, ribald masculinism associated with the rural and working classes during the pre-modern Chosun Dynasty. The second, layered onto this, but subject to the inter-cultural displacements of postcolonial experience, refers to the reattribution of such behaviors to U.S. popular culture in the 1960s. Choi's work reaches across these shifting categories, trespassing along the phantasmal divide between residual dynastic machismo, its transference onto Western culture (and back again) and the real-time conflicted desires of male sexuality.

Cody's Legend, Freud's Shit Box and Cody's Legend, Genghis Khan's Shit Box (both 1994) refract the intensities of the Ego Shop in an exchange system of father figures and proper names relayed through an abstruse symbolism of medicines, receptacles and conceptual sanitation.[ii] For the Freud piece, Choi had himself life-cast from head to toe in candle wax, striking the pose of Michelangelo's David, a work originally intended for an elevated location on the Florence Cathedral. The culturally recoded figure has his left foot planted in a tin Korean wash-basin filled with Pepto Bismol, while a contoured circumference proportional to Choi's upper inside thighs and lower back has been excised from the strapped-up wooden pedestal (Choi refers to it as a "shit box"),[iii] allowing the artist to bend into the voided space as if seated on a Western-style toilet. Like the stretchers of a canvas – and the toilet bowl itself – the pedestal is for Choi an "oppression structure,"[iv] which he works with and against in a schizo-analytical exchange of physical and psychic energies. As in his later works, the shit box/pedestal is severed in two, infiltrated with a cut-out body-part, then forced together using straps and clamps whose bonding agency symbolises Choi's struggle to repatriate the split. The bands and vices are "gears" that conjoin the boxes as contradictions. Either in a gallery exhibition or in his studio, Choi will "activate" the cut-outs performatively by depositing his body energy into the boxes and saving it there as a metaphorical residue.

In the Ghengis Khan version, Choi assumes the unassisted squatting position of a non-Western lavatory-user within the hollow shit box/pedestal, in which position his head protrudes through a differently shaped orifice. Binary oppositions between East and West are parodied here in a pantomime of bathroom etiquette, bodily switches and decontextualised rituals of medicine and hygiene. Yet, Choi seems to suggest, any redemptive reversal, any hard-won escape-route from the hothouse of ethnic and cultural stereotypes, is more likely to remain desired, even delusional, than to issue in some social amelioration. For the shit boxes form a pair with the legendary Choi, relaying inverse presentations of the artist as subordinate and hero, dizzying us in a spin of homage, debasement and substitution. Scamps, Scram #1 and #2 (1994) is a doubled installation of differently sized, body-perforated, aluminum and wooden boxes, stacked horizontally on the floor. Building a kind of 'self-portrait in energy levels', Choi began by cutting out the shape of his head from a designated 'head-box', then placing his head inside for three hours, in both conscious and dormitory states. The process was repeated with a palm-box (into which Choi placed his hands for 30 minutes while seated 'like a frog'); an abdomen-box (in which he stored 40 minutes of energy generated by flipping over onto his stomach); a penis-box (energized with a 20-minute insertion analogous to an episode of sexual intercourse); a big-toe-box (replete with direction-oriented movement energy); and, finally, a heel-box (forming a model of the transfer-point that conducts energy from the walking body to the traversed environment). Set within Choi's boxed energy field is a breast-box, taken from fellow-artist Janine Antoni, who occupied her box for 20 minutes (to lend lactative energy – and transgendered incorporation – to the male-dominant portrait).[v]

The amputative process so starkly poeticised in Bad Drawing is revisualized in Scamps, Scram as a series of pre-emptive cuts that staunch the flows and connectedness of the organic body, relocating its energies in isolation boxes emblazoned with the negative likenesses of the energy-bearing (and energy-producing) part. Choi is clearly looking back – to the machinic portraits of Francis Picabia and the mechanical eroticism of Marcel Duchamp – and forward – to the "desiring machines" and organless bodies proposed by Gilles Deleuze and Félix Guattari. From the Dadaists, he has absorbed the parody-effects of mechanistic subversion, from Deleuze and Guattari, something of the rhizomous, refracting logic and anti-Oedipal drive of schizoanalysis. But Choi has in no way reduced these points of contact to diagrams or illustrations. He resists, for example, the anarchic, dysfunctional deconstruction of mechanomorphic rationality proffered by the Dadaists, and deliberately holds on to his own precipitated subjectivity as the addition of borderline energies willfully deposited in his holding tanks.

Choi's dialogue with the body without organs and the desiring machine is more complex. What he shares with the thought of Deleuze – apart from common strategies of the cut, the "schizoanalysis" of the philosopher and the cut-out body parts and larger deracination of the artist – is a perception of the artwork as a kind of symptom. Such symptoms are not reducible to the legible traces of a particular unhealthy body, nor are they simply the sum or system of traces left by a particular disease. Instead, as Deleuze has argued intermittently throughout his writings, the artwork may be staged as a configuration of affective devices that together constitute a new symptomological field, a new way of seeing or thinking the experiences of life.[vi] "Non-organic vitality," writes Deleuze, flows through bodies that are "organically defective" and the body without organs emerges as "an affective, intensive, anarchist body that consists solely of poles, zones, thresholds, and gradients."[vii] When Choi states, then, that the "disruption in the flow of desire" engendered by his amputated boxes "leads to the border of the physical order"[viii] he appears to inscribe his own regime of cuts within that system of "intensive . . . thresholds and gradients" appealed to by Deleuze.

The closest approach to such disembodiment, "disorder" and "visceral unconsciousness,"[ix] arrives in Box Animal Face (1994), a series of works assembled from cut-out plywood boxes, clamps and binding straps that Choi supplies with random subtitles ("face," "crazy," "stinky," etc.). Choi's alliance of these evacuations with the counter-human conditions of a "becoming-animal" also allows us to locate an important genealogy for the virtual body in the tradition of corporal surrogates mapped out in the Western and international art worlds from Hans Bellmer to Cindy Sherman and Yasumasa Morimura.

But Choi's work seems precisely caught between two fundamental artistic tendencies – or symptoms of counter-organic life – attended to by Deleuze: those, like the meatish images of Francis Bacon or D.H. Lawrence's "defectives," which pulverise and dissect the organic body; and those, like the pictographic bodies of Paul Klee or pre-active characters of Samuel Beckett, for whom the abstract virtuality of possible bodies is explored to the point of exhaustion, a limit-term that allows that which is non-organic to offer up thresholds. For Choi, however, there is an energy, or potential, within his (or any) constituent organs, that may be decanted from them and unironically stored. This energy, or power, is more literal than a Deleuzian account might hold. It is also irreducibly predicated on a non-Western conception of body-energy that cannot, perhaps, even be cut into – or out of – Deleuze's particular system of cuts.[x]

Before turning to another visualisation of the body-self, this time filtered through the shadows and phantoms of Cody's selected highlights of Western art, Choi backed away from the "oppressive" demeanor of the somatic image, attempting instead to interrogate the corporeal attributes of pictorial materials themselves. In The Cliché (Edge Painting) (1995), the blank modernist gallery space itself becomes an "oppression structure," and Choi's painting-objects inhabit the "dead zone" of the corners. The results are demonic, post-Minimalist ribbons of color fixed to stretcher bars, bound with neat, staple-like lengths of canvas cloth, and then framed. Lodged at the gallery's edges, these horizontal beams look like outsized military decorations or giant, psychedelic barcodes. From a distance, they seem to emit an unfathomably coded message of digital signs, as if the eviscerated lexicon of painting's body were sending out a smoke signal whose colored puffs coalesce into a linear rainbow of pictorial possibilities.

In Cody Choi: The Thinker, an installation first exhibited at Deitch Projects in New York (1996–97),[xi] seven coarsely textured, hunched-over thinkers, their bodies patched together with layers of toilet tissue drenched in Pepto Bismol, congregate in perverse mental isolation atop stark, plywood pedestals that resemble simple packing crates. In his startling rendition of one of the world's most famous sculptures, Choi offers a brazen and arresting reassessment of visual modernity's privileged conjugation of the Western mind and body. Attending carefully to the development and cultural implications of The Thinker project will allow us to follow the post-appropriative logic of Choi's work, and also grants us access to some of the wider issues he raises (and flouts) around the inter-acculturated body and the philosophy of digestion. Choi's intervention is locked in compulsive dialogue with both the material and conceptual attributes, and the social and historical co-ordinates of Rodin's signature figure. The surfaces of Rodin's Thinker, themselves offered in a Michelangelesque refrain of scorched bronze and simmering clay, are answered by the declamatory outrage of Choi's puce-pink, Pepto Bismol papier-mâché. Forged from throwaway scrolls of garish, semi-liquefied squares, using some 2,500 rolls of paper and 20,000 bottles of stomach medicine,[xii] Choi's Thinkers stage a corrosive retort to the expressive grandiloquence and exquisite torsion proffered by the French master. Mannered, formal modulation – rendering the pensive lineaments of the face, lean frame, tensed muscles, and palpable, exaggerated physiology, with its amplified extremities – gives way to a body-landscape of furrowed precipitates and lava-like accretions, rising up in a lumpen conglomerate of starchy, angular ridges.

Choi, then, dramatically blurs The Thinker's corporal contours, and defuses its iconography. The specially hewn rocky perch confected by Rodin to echo the thrust-out Z-shape of his subject is submerged under the hindquarters of Choi's thinking surrogate, from which it is virtually indistinct; while the startling, tactile declension of his hand and jaw is dissolved by Choi in a proliferating pulpy mush. Subject to a kind of brutish, reverse cosmetic surgery, Rodin's confidently administered subjectivity and populist pretension are cunningly approximated in Choi's parodic, socially misbegotten hulk. Larger cultural associations are embedded in Rodin's The Thinker, and Choi's installation allows us to think through their bowdlerised reconfiguration. The work was originally conceived as a central figure in Rodin's commission from the French government in 1880 to produce a bronze portal on the theme of Dante for the projected Palais des Arts Decoratifs, and in Rodin's first versions The Thinker presided over the domains of dreaming and creativity, while suspended above (or before) The Gates of Hell. The sculptor's initial conception of the figure saw him as the contemplative image of Dante Alighieri, with whom critics correlated The Thinker long after Rodin had imagined "another thinker," this time: "a naked man seated upon a rock, his feet drawn under him, his fist against his teeth, he dreams. The fertile thought slowly elaborates itself within his brain. He is no longer dreamer, he is creator."[xiii]

In a set of illustrations to Charles Baudelaire's Les Fleurs du Mal, commissioned in 1887, Rodin layered the vivid, imagining body of the dreamer and creator with the idea of the seduced soul of the poet, recasting The Thinker as a drawing set alongside the poem 'Les Bijoux'. Following M.Z. Shroder's account of the image of the artist in French Romanticism, Albert Elsen suggests that the double title, Le Penseur: Le Poète, used for the exhibition of The Thinker at the Gallerie Georges Petit in 1889, may invest the work with something akin to Victor Hugo's notion of the "active" and "supreme" contemplation of the visionary thinker as a magus, while at the same time identifying it as "Rodin's spiritual self-portrait as a worker-poet."[xiv]

Whether or not he was aware of all the colors in the spectrum of Romantic and historical references that spin from The Thinker, Choi's zestful appropriation seems to recast them – humorously, aggressively, disarmingly – one by one, and one for all. The shimmering poetic dream now registers as a gaudy nightmare; cosmic intuition is reduced to prosaic bodily functions; while the multiplication and serial variance of his clustered Thinkers debunks the singular authority and unique consciousness of Thought itself. If Rodin traced in the sculpture his own self-presence figured as a worker-poet, then Choi too – at once literally and yet indiscernibly – poses his own body in the role of thinker, nonchalantly cross-dressing the non-Western proportions of an Asian-American artist in the lingering doubt of expressive agency. And, just as Rodin's thinker turns his back on the voluptuous temptations of the flesh – whether the lustful bodies of Hell or the bejeweled temptress of Baudelaire's poem – so Choi's crudely reflective personae hyper-ventilate with the bubble-gum hysteria of inter-ethnic sexual doubt.

While these choric antitheses take center stage in the theatre of irony, disparagement and cultural confusion set out in Choi's installation, it is important that the social contexts of Rodin's 'original', and its subsequent critical reading, offer striking premonitions of almost every inference in the later artist's provocation. Scale and multiplicity, public display, scatological misreadings, and debates over finish, site, the body and the figure's cultural connotations, were all announced – and disputed – by the early 1900s. It is the historical layering of these primal scenes of equivocation with Choi's rhetorical exaggerations that gives his appropriated Rodin a more effective critical posture than would mere mimicry or caricature, pure outrage, or other more normative forms of assisted citation.[xv] The huge success of The Thinker as an image conjoining muscular masculinity and the visualization of thought rendered Rodin's work a cliché almost from the first. It was subject to "vulgar"[xvi] caricature and commercial appropriation a short while after its public presentation, a process that came to a head on Madison Avenue in the U.S. post-war boom, as the advertising industry exploited The Thinker's vogue as an icon of popular Existentialism. As he had in Cody's Legend, Freud's Shit Box,Cody's Legend, Genghis Khan's Shit Box and Cody's Ego Shop, Choi creates a performative intervention in the base of his Thinker (in the face that flanks the right side of the elevated figure, at 90 degrees), cutting out a scalloped entry hole patterned on his lower torso, in which he poses his own naked body as a meditative adjunct to the pink thinker, a gesture that cuts off his rear end, doubling the plywood pedestal as a cubic toilet stall. The schoolboy humor underlying this irreverent association of The Thinker with bathroom posture was, in fact, vented in the original work's first reviews. The Chroniques d'Art noted caustically that 'One must have the aesthetic culture of an Aurignacian or find oneself under the influence of several bottles of whiskey in order to accept the symbol of Thought in this attitude of a constipated man exerting himself on a chamber pot'.[xvii] Joining with a cascade of crude publicity-driven annexations, the bowel-movement interpretation reached a climax – where it also returns to the idea of the penseur – in "The Thinking Man's Crossword Toilet Tissue (for brains and bottoms)," manufactured by Poynter Products of Cincinnati.[xviii]

Problems of enlargement and multiplication were worked through by Rodin and his workshops from the first appearance of The Thinker in 1880, to an edition that served as the artist's tombstone following his death in 1917, and throughout the history of the sculpture's worldwide diffusion. Beginning with the 27-inch version intended for the Gates of Hell, The Thinker was produced and received within an intricate regime of reproductions and transformations, including sketches, maquettes, terracotta models and drawings, as well as the plaster, wax and finally large bronze versions made for Rodin by the professional reducteur, Henri Lebossé, with a pantograph-like proportional enlargement device. There was even a pirated version of The Thinker, cast for an exhibition in Berlin, not by the lost-wax technique in the foundry of A.A. Hébard, as sanctioned by Rodin, but using the cheaper, coarser sand-casting method,[xix] which promoted significant textural defections from the smoother idiom.

Choi builds up the surface of his surrogate Thinkers from increments of tissue, at the same time beating their general profile into zany gestalt submission to an over-familiar form. From his early works on, Rodin too was associated with capricious counter-Academic modelling, formal indistinction and sculptural travesty. In 1877, a critic disparaged The Age of Bronze as a mere "study, rather than a statue."[xx] and the headless, armless The Walking Man (1877–78) is a crucial prototype of the "damaged" body whose expressive incompletion dismantles "the old values of identity, assertive ego, moral message rhetorically communicated, completeness of parts and finish, and stability."[xxi] Other works, especially the large Balzac (1897), whose "features are brutally reduced to an untempered sequence of lumps and hollows." were themselves interpreted as "gross caricature[s]."[xxii] whose defection from the properly legible face mandated in the tradition of moral physiognomy was, in its time, every bit as egregious as Choi's own retreat from the long-established, then long-faded, convictions of Rodinesque modernism. Conservative critics, indeed, had a field day with the Balzac, likening Rodin's figure to "a sack of coal, a menhir, a phantom, a colossal foetus and a shapeless lava"[xxiii] – among other squibs and put-downs. As with the perceptual basis of nineteenth-century caricature – a reading process still residual in Choi's pimpish masquerade – each of these facetious analogies was generated not at random but according to the interpolation of a visual correlate as the over-generalised outline of the sculpture was diverted from its known referent (the celebrated writer) to an unlikely and pejorative, but necessarily possible, similar-shape analogue. In each case, the artist's supposed anti-naturalistic lack is ironically rewarded with a defamatory signifying surplus.

The Thinker project is not exhausted by its caustically engrained relationship to these debates around the formation of modern sculpture. What are really at stake among the congregation of seven Pepto Bismol surrogates are ideas and experiences of the body's digestion of culture, and of thought as a physiological process. Rodin was obsessed with the passage in the thinking body from physical effort to conceptualisation, and in order to comprehend and express it, he parcels up the body's energies into strategic parts:

Nature gives my model, life and thought; the nostrils breathe, the heart beats, the lungs inhale, the being thinks, and feels, has pains and joys, ambitions, passions and emotions. These I must express. What makes my Thinker think is that he thinks not only with his brain, with his knitted brow, his distended nostrils and compressed lips, but with every muscle of his arms, back, and legs, with his clenched fist and gripping toes.[xxiv]

While Rodin's itemization of bodily expenditure is strung together in a crescendo of organic continuities, and counts on the healthy, expressive transcendence of thought as it wells up within and around the body, his breathless list of parts, coupled with their intensive agencies, offers a premonition of Choi's catalogue of counter-organic severance. But Choi takes us further into the conjunction and rupture between minds and bodies, for the final question raised by the Thinker installation – and by Choi's work as a whole – is how we can navigate through what Mike Kelley terms a "dyspeptic universe."[xxv] To move forward in this journey, we must turn to a crucial point of origin for Deleuze's crossing of the clinical and critical.

It is Nietzsche the "culture doctor"[xxvi] who gives us perhaps the most suggestive map of the relational field that relays between philosophy (thinking), culture and the body as they are each, if variously, predicated on digestion, their proximities adjudicated by philosophical diagnosis. For Nietzsche, interpretation may be understood through a privileged gastroenterological metaphor according to which the body ceaselessly assimilates, absorbs, reduces and incorporates that which is foreign to it. This active consumption is staged in the face of the philosopher's fear of its (now literal) processes "beneath the skin: bloody masses, full intestines, viscera, all those sucking, pumping monsters – formless or ugly or grotesque, and unpleasant to smell on top of that!"[xxvii] Nietzsche's consternation about the "aesthetic" of "the human being under the skin" is not just reversed by Choi in some celebration of bodily internality – as might be argued for the paintings of Francis Bacon. Instead, Choi re-metaphorises Nietzsche's tropes, building "formless," "ugly" and "grotesque . . . monsters" that are, simultaneously, paragons of high culture and covert images of the artist's body; insisting on the active energies of "sucking and pumping" (and siphoning them off); flaunting body-smells, and intimating bodily fluids that for Nietzsche only "awaken shame"; and finally packaging the result in a pink-hued parody of Nietzsche's fearful "bloody masses."

Nietzsche also correlates digestive assimilation with nationalities and their differences, reserving a severe disparagement for a "German nation" that is fundamentally "dyspeptic,"
incapable of exercising proper dietary regulation, hobbled by a debilitating gastronomic democracy "which finds everything tasty." Choi, of course, works from the other side of this divide, playing the part of the foreign body who is putatively accorded "equal rights," and then supposedly (ideally) broken down by the enzymes of acculturation. He could say, with Nietzsche's interlocutor in one of his Assorted Opinions and Maxims that "Society's stomach is stronger than mine, it can digest me."[xxviii] In a sense, Choi's objects are products of his own cross-cultural digestion that refuse to be repatriated – to go quietly – back to their bodily point of origin. The repertoire of cuts set out in and around a forest of shit-boxes can now be seen as a defense against the terrible choices of Choi's art: that it be relentlessly fed back into the originating body, layered into it like arty tissue; or that it be voided excrementally and forever lost or abandoned.

By creating falsely pink, hi-art bodies synthesized from the great digestive balm of American popular culture, Choi stages his retort to Nietzsche's plea for the smooth, subtle, measured digestion proper to the morality of what he calls a "joyful belly." In this way, he unravels his own form of late twentieth century "medicynicism,"[xxix] extending the ironic dimensions of what commentators already identified in Nietzsche as "burlesque."[xxx] The genealogical spiral between Choi and Nietzsche continues to wind: if, for Nietzsche, culture is a form of digestive incorporation, one response to modernity's bombardment of the individual with an indigestible torrent of objects and impressions is the development of that specific form of "adaptation" that the philosopher terms "appropriation." The Nietzschean idea of appropriation as a defense mechanism, perhaps analogous to evolutionary adaptation, brandished by the individual in the face of an onslaught of sensations that cannot be interpreted/digested one by one, helps us to understand the combination of compulsions and singularities that attend Choi's modifications of Michelangelo and Rodin. Finally, the bleed in Nietzsche from the digestive functions of the individual body to the plural enterology of the body politic links the concepts of assimilation and tyranny in a manner that clarifies another of Choi's preoccupations: that of somehow delivering the self through the machinations of cross-cultural normalization. "Assimilating," wrote Nietzsche, "means already making a foreign thing similar to oneself, tyrannizing it."[xxxi]

Situating Choi's work among the post-Conceptual and neo-performative body-based art practices of the turn of the twenty-first century – or within and against a new generation of Asian-American artists – poses a number of problems. For Choi presents himself as almost unknowably lost in the splice between cultures, then belligerently occupies the gap. Unwilling, on the one hand, to think of himself as a relocated diasporic alien, blindly committed to the "international" art language of the postmodern body, and wholly uninterested, on the other, in the soft re-Asianizing or the Western make-over of Amy Tan or Ang Lee, Choi rejects both Korea-first ghettoization, and any easy concession to the Western hegemony over contemporary visual culture. He also resists various forms of "nostalgia" (for home among Korean-Americans, for social change in the Min Joong movement in Korea) identified in a 1993 exhibition of Korean and Korean-American art in New York, developing instead an oeuvre unflinching in its lack of sentimentality, predicated on the losses, disequilibriums and schizoid gains at the decentered center of the split between Korea/America.[xxxii]

Among artists working in the West, perhaps only Michael Joo cohabits as assertively in this defining schism. His PCP (Prophylactic Cure Palliative) (1992), works through a range of issues not dissimilar to those set out by Choi: both invent an ironically remedial symptomatics for hybridised immigrant experience; and both activate a number of the same cultural symbols and signals – PCP, for example, deploys casts of Pepto Bismol and Prozac containers as supports for Joo's series of caged bug lights. While more concerned with differential histories of art than the reimagination of science, Choi, like Joo, contributes to what the late Alice Yang termed "a new type of process art for the 1990s" focused through attention to "the measures of science, the categories of race, and the expenditure of energy."[xxxiii] But what finally sets Choi apart, even from Joo's arresting entomological conundrum, is an unremitting fixation on the reconfigured body – as a cluster of abstractions, amputations, energy nodes, boundary points, and non-organic emergences.

Like the Japanese artist Yasumasa Morimura, Choi's body-selves are fetishistically grafted onto the icons of Western art history.[xxxiv] But Choi's surrogates are differently formed – and predicated. While Morimura cunningly camouflages himself within the masterpieces of Western art by outrageous – but quasi-invisible – acts of cross-dressing and self-miniaturization, Choi either leaves his own body absurdly intact, or willfully abandons it in the series of negative part-objects cut into the pedestals and boxes of his installations. Morimura's masquerades invest more squarely in a replay of the artist's narcissistic attachments, crossing them with a polymorphous extension that recalls Freud's description of primary narcissistic experience. Within his parade of cosmetically assisted selves – historical, desiring, pictorial, anonymous, even vegetable – Morimura also raises questions of the "cut," even if these are usually more literal and less conceptually developed than in Choi's work – where they signal a set of defining actions. The cut in Mother (Judith II) (1991), for example, is the severing blow by a cabbage-faced Judith that decapitates the potato-head of Holofernes. Weaving wickedly in and out of art and history, such severances run along the technical edge of a hyper-collage of promiscuous substitutions whose filament is the artist's self.

Choi's bodily self, on the other hand, is not posed like a masquerade in a flurry of pictorial effects or historical grafts. Instead, it is returned either as a literal substitute or an index of absent fetishised parts – a process that operates rather like the accumulation of framed body elements in Magritte's painting – only in reverse. We begin to understand the powerful relational spaces that Choi has opened up. In art-world terms, the flatulence of abjection might be considered the agonistic opposite of masquerade's dressing-up. But any drift in Choi's installations toward 1980s-style abjection is foreclosed by the deliberative vigor of the artist's cultural disequilibrium, the perversely crisp logic of his body cut-outs, and, above all, by the adamant refusal of his machines of desire to deflate or lie down.

The turn in Choi's work from the twentieth to the twenty-first centuries runs in parallel with the new dispensations of the third millennium.[xxxv] In his "Data Base Paintings" (1997-2006), questions of identity, corporeality and the cultural dialectic between Asia and America are replaced by a synthetic regime of technological co-productions. Repudiating what he termed the "philistinism, snobbery and sensualism" endemic in postmodernism's critical self-reflexivity and its redactions during the 1990s (including in aspects of his own work), and refusing, in particular, its "putrefaction of the code,"[xxxvi] Choi participates in the invention of another era. His new materials are software and the desktop computer; his new symbology is organized as a succession of fantastic animal-landscapes; while a new conceptuality emerges from the Oedipal relation staged between the artist Father, the keyboard Son and the shifting software programed among them. These forms and their thematics are governed by the artist's abiding concern to use basic elements of the new technology as machines for the recovery of "inspiration," armatures to secure creative work against the ravages of cultural "exhaustion" and "mental cruelty."[xxxvii]

Working with his son, Joy (whose name translates as "Pleasure" in English) on the child's no-frills Packard Bell computer, Choi's founding gesture in the twenty-first century is the co-production of animal-landscape configurations using the "Crayola Magic 3-D Coloring Book" program. The resulting images are printed at maximum resolution, redrawn by Choi at his local computer store, then saved on a zip drive using "Cheetah", and relocated to Choi's MAC G-3, where they are subject to a range of further pictorial modifications. The final images are saved onto a CD, converted to TIFF format for another intensive round of adjustments (color, design, resolution), before being printed on material "mesh" with the vutek system, backed with canvas, stretched and framed.

The weave of collaborations and revisions thus engendered are leashed to the technical apertures opened and closed by a prefabricated palate, the exigencies of printing and its supports, and the fixed, multi-combinant regimen of morphological permutations pre-set in the system. Manipulating the logic of the default, Choi maneuvers the pixelated palate back to a pre-modernist regime of limitations—associated with the
The second aspect of the gift series, "Gift Exchange" (2009), takes the form of a set of composite sculptures using further versions of the artist's hand-marked children's shoes, which are trussed together with blade-like extensions made of Korean cast iron using lengths of U.S.-made rubber and coarse rope. Comprised of both industrial and consumer commodities, the sculptural bundles are totems of dislocated cross-cultural exchange. Corralling dun-colored, weapon-like forms and black automobile parts with the colorful accents of bootleg designer footwear, the assemblages emblematize the suffocating proximity of international commodity forms as well as offering a subtle commentary on different epochs of production. Thus, the "blades" signal a kind of menacing primitivism, but also betoken the historical brackets of the metalogical era—from the Iron Age to industrial mass production. The rubber strips refer to the key conjunction between assembly-line production and the colonialist exploitation of natural materials enabled by rubber plantations (Asian nations accounted for some 94% of natural rubber production in 2005) servicing the U.S. and later global automobile industries. While the sneakers are patently faked junior versions of fashion-oriented accessories redolent of the analogously false consumer "choices" and fads of Korean millennials.

Tied together like holiday presents, the packages are not simply labelled as "gifts" but implicated, as parts, in a wider system of "gift exchange." Choi's allusion to practices of non-western routines of giving and social reciprosity unravels the capitalist order of money-denominated production and consumption on which the components of the gift bundles unevenly depend. But, as Marcel Mauss notes, it also implicates the agent of the exchange in a definingly personal relation to the gifting event. "The producer who carries on exchange," he notes, "feels once more . . . that he is exchanging more than a product of hours of working time, but that he is giving something of himself—his time, his life."

Choi seems to come at these issues from a direction quite different to that of the Vancouver-based artist Brian Jungen, who in "Prototypes of New Understanding" (1998-2005) created a series of "aboriginal masks" assembled from hand-sewn parts of Nike Air Jordans. Reprising the red and black color palette of the North-West "originals," Jungen simultaneously activates and questions the terms and limits not only of his own First Nations ancestry, but also of the very possibilities of social belonging. Yet Jungen's falsifiable mimickry and spoilt authenticity raise questions about the circulation and corruption of aboriginality and tradition that conduct us through the defiles of a cultural irresolution not dissimilar to that of Choi. For, as Cuauhtémoc Medina notes, Jungen creates "games that mobilize aesthetic and cultural misunderstandings to explore ways to politicize cultural stereotypes in the age of global capitalism."

The "Episteme Sabotage" and "Myeaningshim Bogam" series, the latter still in progress, revisit issues that have been central to Choi's thinking for much of his career. By explicitly "sabotaging" a highlight reel of modern western masterpieces from Vincent van Gogh's sunflowers and Pablo Picasso's weeping woman to word paintings by Ed Rusha and John Baldessari, Choi returns with more detail and deliberation to the weight of Western art history, this time invested in an ensemble of the iconic paintings that helped to define the European and American avant-garde projects from the later nineteenth to the end of the twentieth centuries. Rather than appropriating, approximating or inhabiting the volumes of historical sculptures as he had with Rodin's The Thinker and Michelangelo's David, Choi presents unframed copies of specific paintings, including the second version of Henri Matisse's La Danse (1910) and Piet Mondrian's last completed painting Broadway Boogie-Woogie (1942-43), to each of which he appends a tag-like commentary crudely hand-written onto crumpled swathes of cloth made from his own soiled T-shirts and underwear. The captions are carried over as subtitles for works, so that the Matisse painting is called Episteme Sabotage – Sale for White Only (2014), while the work featuring Broadway Boogie-Woogie is titled Episteme Sabotage – Just Map (2014).

One motivation for the series is to give vent to what Choi describes as his "anger" about the mindless overestimation in Korea of western avant-garde art based on the presumption that it has more weight and significance than national or Asian art practices in general—a circumstance rendered more inflammatory for Choi because the nature, contexts and consequences of its importance are seldom examined. In effect, the artist shouts back against these assumptions using formats and language that ape their attenuated logic and purported ignorance. Choi's retorts strike out against the implications of the precious originals from which they hang by engaging with a spectrum of casual and vituperative backchat. Some captions impugn the work with which they are associated by redirecting its content or appearance. Thus the Mondrian is accused of being "just [a] map," alluding no doubt to the reintroduction of locative suggestions in the artist's last works made in and referring to New York city. De Kooning's Woman I (1950-52) is tagged with the derogatory "Ho," a vernacular contraction of "whore" that came into use only in the 1960s, but also an exclamation, "an expression of surprise, admiration, triumph, or derision" or a term used to call for attention. Other subtitles are less subtle, including the "Fuck" added to Picasso's Woman Asleep in an Armchair also known as The Dream (1932); or "Yellow Ass (Big)," actually inscribed "Yel Low ass," paired with Van Gogh's Sunflowers (1888).

"Yellow ass" is also one of a number of captions including the phrase "Flower from East" appended to the copy of Édouard Manet's Olympia (1863), that reorient their "original" by adding what seem to be Asian references. In both cases, however, the reference accords with documented Asian influences. Van Gogh's Portrait of Père Tanguy (1887), for example, represents several Ukiyo-e prints—of Mount Fuji, Kabuki actors, cherry blossoms and a snow scene—surrounding the eponymous paint grinder and dealer; while the subject of Manet's Portrait of Émile Zola (1868) is situated in a simulation of his writing environment with a print of a wrestler by the Japanese artist Utagawa Kuniaki II to his left and part of a Japanese screen behind him to his right. Other tags are more cryptic: Ed Rusha's Back of Hollywood (1977), with the letters of the Hollywood sign written in mirror reflection against a classic abstract sunset, is captioned "Stone"—possibly a contrarian retort to the "wood" of "Hollywood"; Picasso's Weeping Woman (1937) is labelled "Corny Island," a reaction to its contrived emotivity that is arbitrarily routed through a punning reference to the popular seaside resort of Coney Island in the south of the New York borough of Brooklyn; while the diffuse grey tonalities of Gerhard Richter's Klorolle (Toilet Paper) (1965)—related, stylistically, to the studied blur of Choi's blondes—are accompanied by a surprising reference to the former U.S. president, "So Obama." In other works Choi kicks back against the already ironic assertion of Baldessari's Pure Beauty (1966-68), taunting it—with no question mark—"Are you Sure." He ventriloquizes the screaming pontiff in Francis Bacon's Study after Velazquez's Portrait of Pope Innocent X (1953) with "Yahoo"—another off-kilter one word composite combing the original sense of a brutish person (after the Yahoos in Jonathan Swift's Gulliver's Travels, 1726) with an allusion to the new media company founded in 1994 and named after the acronym of "Yet Another Hierarchical Officious Oracle." And, finally, he annotates a second Richter painting, Skull with Candle (1983), with the seemingly absurdist "Ding Dong," a flippant riposte to the gravity and shallowness of the Western vanitas tradition.

The effect of the "Episteme Sabotage" series is cumulative, articulating a rhetoric of exasperation on top of detailed knowledge of the modern Western canon. But the tenor of Choi's subtitular retorts is ambiguous. Choi himself clearly knows more about the history and contexts of the works he appropriates than is indicated in the off-beat, sometimes willfully perverse, phrases he hangs on them. It seems likely, then, that the inscriptions are not directed by the artist's own "voice"—they cannot be identified, exclusively at least, with his own thoughts or predispositions. Instead, their naivety or insouciance seems to focus Choi's response to the lack of genuine attention to the tradition of Western modernist art by Korean or Asian art world insiders, who offer little more than uncritical affirmation. Were they to look more thoroughly or be forced to offer specific opinions, Choi seems to suggest, these are the kinds of issues and asides that might arise: iconographic or formal misreadings, crude parallels with Asian art, off-topic asides, strained declarations of reading-in: a litany of ill-informed generalizations and fanciful projections. The success of the series, however, is founded on Choi's ability to combine various levels of response, sometimes founded, as we have seen, in a single word, so that even the most kneejerk reaction has its measure of truth.

Choi's "Myeaningshim Bogam" and "Concept of Mind" (2011-13) series and other works made over the last decade address the other side of these questions by reflecting on the place of Asian and Korean traditions of art and philosophy in a contemporary cultural context dominated by technological innovation and fashion and trend-oriented youth cultures that include pan-Asian crazes such as K-Pop. Choi was struck by the implicit and confoundingly premised co-dependence of "Confucian" restraint and "American" self-confidence he encountered in Korean popular psychological economies. A key site of this inter-relationship emerged in urban signage, in which Chinese and Korean characters are mixed, willy-nilly, with English letters and words, constituting a virtual "language from nowhere." "Concept of Mind" fought back against such treble-speak: as Choi put it, he "studied Chinese philosophy translated into English in order to make neon signs in Korean."

Commenced in 2015, the "Myeaningshim Bogamseries refers to the Myung Shim Bo Gam (Bright Mind, Precious Mirror), an anthology of neo-Confucian aphorisms compiled in 1305 by the scholar Choo Jeok and widely used in Korean education until the mid-twentieth century. Drawing on his research into the history of education in Korea and the weave of Chinese and Asian philosophies on which it drew, "Myeaningshim Bogam" gives rise to another manifestation of the artist's frustration. Impugning the mindlessness of rote learning and repetition, Choi wrote the title of the collection over and over again, some one thousand times, so that its legibility was replaced by a ghostly graphic palimpsest. One of the most direct, even literal, of his works, the overwriting insists on a scene of disappearance and loss such that the brightness of mind and the preciousness of its mirroring reflection are eviscerated by repetition. The abundance of Korean wisdom and knowledge is thus collapsed into a mere image of itself, a cipher that empties the words of both their meaning and their history.

Choi's works from the mid-1980s through the early 1990s make a platform on which the concerns of his exhibition in the Korean Pavilion (2017) are built. Choi transforms his share of the space into a multipart fantasy on the compulsions of international capitalism seen—from a certain distance—as a splicing of image and participation, symbolization and projection. The elastic strands of the exhibition are woven together in another double cross—this time predicated on absurdity—that turns on the relations between tourism, economic exchange and art. "This is what I have learned," the artist observes, "from the history of art and cultural interchange." While some of the rawness and urgency of the earlier projects have now been tempered, their visceral immediacy is channeled by dystopian proliferation as the languages of power have multiplied and mutated. This is nowhere more apparent than on the flat roof of the Korean Pavilion where, in Venetian Rhapsody: The Power of Bluff (2016-17), Choi has confected a dense, glowing forest of neon signage, borrowing freely from the shapes, letters, colors and hoardings associated with the entrepôts of casino capitalism, Las Vegas and Macao. Having worked through the export-ready instruments of U.S. military-industrial power as they invaded and re-denominated his native culture, borne witness to and in a sense absorbed them as a resident alien during his artistically formative years in Los Angeles (1982-93) and New York (1993-2000), and then been immersed in their overweening simulation and reformatting following his return to Korea in 2004, Choi now reflects on the spectacle of global capital at its most visible epicenters where they are mediated by allegiances with self-consciously stylized leisure and the dissipations of expenditure tourism—all, of course, fueled by rapacious variants of the lust, delirium and desire that have been present for Choi from the outset of his artistic and personal journeys.

Yet the arrangement on the pavilion roof is not so much a reprise as an allegory. While literally over-the-top (of the exhibition) it is not excessive in scale or animation, nor does it allude to the very latest of the mega-structures and technological ornaments that constantly redefine the landscape of the world's gambling Meccas. Instead, Choi has conflated emblems of the low-rise Las Vegas of the 1960s and 70s—the Vegas lined with motels, drive-ins and street-level movie houses from which Robert Venturi, Denise Scott Brown, and Steven Izenour suggested in 1972 that we might "learn" —with animal-themed neons redolent of Chinese and Asia-wide symbolization: peacock (connoting beauty and luck), tiger (courage and strength), and dragon (top dog among creatures, master of rain and emblem of prosperity). Mediating between East and West, Choi set up a light-enframed version of one of his early self-representations as the "Golden Boy" in which Asian symbols and western medication cohabit in a round of propaganda-inflected self-promotion.

Each part of this representational triptych—the "Sin Cities" of East and West and the contradictory, medicated selfhood of the artist—is implicated in a complex knot of interrelations that also refer to other aspects of the exhibition and their frames of reference. Immediately below Venetian Rhapsody, in a space that mirrors the semi-circular shape from which it seems to bloom, Choi has installed the single dance pole atop a circle of mirrored floor of Vacant Strip (2016-17), which shares the ground floor space with the two videos of National Anthem (2016-17) and Dance in Big Country (1997). The title of the former alludes to "strips" in the double sense of real estate and staged undressing, both governed by different forms of vacancy and (pre)occupation, and both associated with the casino capitals sprouting synechdocally above them. Instead of a dancer, Choi has tied a knock-off Nike sports shoe to the pole, recalling the fakes shoes made by children when he was growing up to create what he terms a "Nike fantasy."

Feet and their wearables have been so significant in Choi's work for more than two decades that we can refer to his development of a socially-oriented reboot of foot fetishism. This lineage includes the U.S. Army issue "cold/wet-weather overshoes" in War Cloth; High Heel Neurosis (Study of Female Energy Balance Against Gravity) (1994–95) and its associated drawings; hand-marked children's shoes—bundled, as we have seen, with U.S.-made rubber tires, rope and Korean cast iron in the "Gift Exchange" series (2009), "trapped" underneath "blurred-blonds" paintings in a related series, The Gift (2006–09); the doubled bronze Self-Portrait (2014), the second part of which has two Magritte-like feet/boot combinations set atop a four-legged stool—versions of the feet/boot combos made in wax, plaster and aluminum set on top of the series of energy boxes Culture/Cut 1, 2 and 3 (1994), which derive in turn from Head & Feet (1993-94); and, most recently, the child's sneaker in Clutch # 1 (2016), hung from a canvas containing overlaid quotations from the Myung Shim Bo Gam (Bright Mind, Precious Mirror) anthology. Choi's interests are, however, constitutionally different from Western forms of podophilia, whether built on Freud's understanding of the "age-old sexual symbol[ism]" of the foot as a surrogate penis projected by castration anxiety or George Bataille's theories of abjection. He looks, instead, to the foot/footware compound as a part-object that stands-in not simply for aspects of for self- and sexual identity, but also for material acquisitiveness and the desire for cultural difference encoded in the trainer or sneaker as a fashion-permeated global commodity form. As an antidote Choi might vouchsafe the bodily equipoise articulated by Confucius according to which "feet must not stumble or rise too high," one refrain from the Confucian advocacy for the propitious deportment of the body, set within the wider context of socially conscious relational self-development.

The post-Minimalist spareness of the space centered on the pole is activated by a pair of videos—of a Korean performer singing The Star Spangled Banner, and a U.S. soldier singing the Korean anthem) that make up National Anthem, and an appropriated photograph of a diminutive woman tagged as "the world's smallest pole dancer" (Dance in Big Country). The three elements in the space beneath Venetian Rhapsody make their own triptych in which U.S.-themed erotic intimation, suggested by the dancerless pole, is paired with an exploitative, soft-core photograph that capitalizes on corporeal scale and the prurient voyeurism of the internet to projectively populate the unperformed strip with a "freak-show" protagonist. As with the Golden Boy self-portrait, but framed by implicit rectitude rather than digestive distress, National Anthem faces both ways onto this scene, its two renditions of national songs visible on monitors stacked one on top of the other. Love Affair features found footage of what at first sight seems to be a "proper," well-assimilated, Asian-American woman fulfilling the ethnic-American Dream in a performance that mainstream culture might see as the ultimate realization of her hyphenated identity. In fact, the singer is the virtuoso South Korean Full Lyric Soprano Kim So-hyang (b. 1978), known as "Sohyang," who was invited to show-off her range with a rendition of The Star Spangled Banner before a Los Angeles Clippers NBA game at Staples Center in Los Angeles in 2014. Having studied French at university and performed internationally, Sohyang stands for a form of cosmopolitanism in the era of globalization rather than a national or diasporic type—a complication that Choi has layered into the sequence of contested representations threaded through the Venice exhibition. Apparently unencumbered by the social and self-doubt that tormented the immigrant Choi, Sohyang also offers a recto to another image of intercultural negotiation represented by the Korean teenager, Kim Ye-hyeon, who wrote Mi myeongmungo gut bai, na-neun hanguk-euro doraganda (Goodbye, Prestigious American High Schools, I'm Going Back to Korea), about her experience at Princeton High School in New Jersey and her decision to return to her home to Daejeon before graduating. Her dilemma turned on the same symbolic elements "covered" by Sohyang and unmasked by Choi—the ubiquity of the Stars & Stripes, a history narrated from one perspective, allegiance with no blurred edges—but all now perceived as an impossible loss.

The second video, Confession of love for KATUSA, is a YouTube version of the Korean national anthem sung in Korean by a Korean-based, African-American U.S. soldier dressed in battle camouflage who identifies himself at the beginning of the tape as "PFC Kevin Bonds." Sitting on a standard-issue chair near a printer or photocopy machine in a nondescript office space, Bonds dedicates a heartfelt acapella performance to his "KATUSA brothers, to the Korean nationality": "I love Korea … we fight … as one team." As with the relation between other parts of the exhibition, Choi establishes an intricate structure of symmetries and contrasts between the videos. Two alien nationals sing the U.S. and Korean anthems—with gusto and respect—in a language that is not their own: but one is highly professional, the other "private" or amateur; one is framed by a huge public arena, the other occupies the corner of a small, anonymous office space; one is inflected by the glamor and razzmatazz of a televised sports event, the other marked out as a seemingly impromptu, low/no-budget production; one performer might have little more than a vocational relation to the language and culture of the United States, the other has his life and career structured around temporary residency in and experience of Korean culture as part of a military force that has been long been highly contested (Choi included a photograph of his participation with Korean students protesting the presence of the U.S. army in Dyspeptic Universe). The accumulation of overlays and contradictions in Choi's Venice installation accentuates not only the artist's deep concern with multiple social experiences of cultural difference but also his thoroughgoing equivocation about the delivery of fixed positions within a haplessly shifting geo-political spectrum. Above all, Choi points to a viral glut of stereotypes and misrepresentations that thrive in the aporia between nationalities—which we are obliged to conceive, simultaneously, as focuses for allegiance, patriotism or "defense"; as a confection of brands and corporate interests; and as representations that are made-over—fitfully, nostalgically, opportunistically—as leading indicators of identity. Choi's work is situated in the space between these formations, reflecting on the relentless spectacle of economic, social and personal objectivization in the misconstruction of selfhood to which it gives rise.

The patriotically auratic, "star-spangled" anthemization of the NBA video opens-up several other thematic vistas, including Choi's subtle elision and bleed of the colors shared by the U.S. and North and South Korean flags. If, in Venetian Rhapsody, the predominance of red, white and blue neon is overlaid by the auspicious color green, in Color Haze (2016) the artist accentuates the general chromatic coding of the exhibition by deploying a machine that distributes colored light and artificial fog from a dark recess in a bid to create what he terms "beautiful frustration." But there is more to it than this, as Choi's interference with the visibility of color here offers an ironic reprise of the martial narrative informing the U.S. national anthem itself. The first two stanzas of the poem by Francis Scott Key, written in September 1814 after he sighted the large 15-star, 15-stripe "Star-Spangled Banner" flying over Fort McHenry following its bombardment by British ships during the Battle of Baltimore in the War of 1812, is suffused by images and metaphors of battle-induced indistinction: "dawn's early light"; the "last gleaming" of twilight; "the rockets' red glare, the bombs bursting in air"; "the shore dimly seen through the mists of the deep"; a breeze that "half conceals, half discloses." It is only the apparition of the hallowed flag itself that finally dissipates all this equivocation by re-establishing the scintillating legibility of vision:
  Now it catches the gleam of the morning's first beam,
‌  In full glory reflected now shines in the stream.

The physical generation of color and its concealment or cancelation by haze also give onto Cheesekwha (Color Painting) (1996), a work in which Choi confuses the conceptual or linguistic designation of color by words and the apprehension of "real" color marks by deliberately mismatching them. Thus the letters of the word "RED" are predominantly white with traces of the colors infiltrating other chromatic designations situated behind it: "BLUE," rendered in black; "GREEN," in yellow; and another "RED" in purple. If National Anthem looks back to Jasper Johns's series of flags (begun in 1954), Cheesekwha recalls Johns's mislabeling of color patches in works such as False Start (1959) and Jubilee (1960). One—of the many—shifts apparent through the six decades that separate Johns's inquiries into the emblematization of nationality and the signification of color from the superficially similar—but situationally different—questions posed by Choi, turns on how the stakes of each intervention are formulated and delivered. In particular, Johns's wry humor and dry irony, his seemingly innocent commitment to the specificity and self-definition of things, but also to staging the potential ruin of simple equivalences and object-oriented singularity—positions that he would italicize, somewhat later, by turning to Ludwig's Wittgenstein's "game-theory" of language and anti-phenomenological reading of color —are scrambled and perhaps undone by the historical and experiential contextualizations through which Choi's work is articulated. Where Johns examines the formation of cases or functional categories (numbers, letters, colors, flags) in general in order to assuage the specific, Choi arrests the circulation of fragments, part-objects and commodities, lacing them with doubt and performative pessimism. Johns addresses things as signs within systems; Choi takes them on as impositions, forfeits or desires, then overcodes them with his own devices: special materials—like Pepto-Bismol; enclosures, including the energy boxes; technological recallibations; and art world meta-commentary, apparent in his references to August Rodin, in "The Thinker" series (1996-97), and the roll-call of Western "modern masters" in the "Episteme Sabotage" works of 2014.

These allusions point us to the final layers of Choi's exhibition in the Korean Pavilion, for the artist has included several works made in the early and mid-1990s that focus the ideas he addressed following his move to New York in 1993. Made shortly after Bad Drawing (1992-93), the artist's post-conceptual poem based on Western body theory, Self-Portrait in Energy Level (1994) is one of the first in a series of works using wooden boxes secured with banding straps and clamps and punctured by cut-out apertures that was inaugurated by the several versions of Scamps, Scram (1993-94). This key sequence includes Box Animal Face (1994), Cody's Ego Shop (Study of Male Energy) (1994) and another piece included in the present exhibition, Cody's Legend vs. Freud's Shit Box, made in 1994-95 with a candle-wax cast, but shown here with a bronze version of the statue cast in 2014. Self-Portrait in Energy Level, features a pair of boxes the apertures in which are formed, respectively, from the penis and big toe of the artist, which can be rested in situ for a certain number of minutes so that the energy of the body-part is "saved." Cody's Legend is made up of a similar but larger box, its cut-out shape taken from the hind quarters of the artist—producing a contoured void into which he can squat as on a Western-style toilet—which forms a plinth on top of which stands a cast of the artist's body posed as Michelangelo's David (1501-04), its left foot planted in a steel bowl filled with Pepto-Bismol. The exhibition also includes a work from Choi's "The Thinker" series (1995-96), the dramatic finale of his work with energy transference and storage. As with Cody's Legend, The Thinker, pairs a cutout of the artist's haunches set in the plywood base of the sculpture with a self-representation colored by historical reference to Rodin's monumental bronze, The Thinker, originally conceived as part of his doorway surround The Gates of Hell in 1880, but cast in bronze as the first of some 28 full-size versions only in 1904.

The "energy" works form a crucial part of Choi's Venice exhibition. They bear witness to a key turn in the artist's practice in the 1990s away from his more literal and physical engagement with the apparatuses and effects of U.S. economic and military power to a meditation on the relation between the psychological and physiological economies of the body. But rather than addressing personal or social constitutions of the self in the manner associated with the genealogy of American art in this period informed by what I have termed "critical narcissism," Choi makes recourse to Asian ideas of energy diffusion and bodily equilibrium drawing on neo-Confucian and Taoist ideas. At first glance the apportionments of energy in Choi's various boxes seems like a homeopathic riposte to the regimen of pharmaceutical remedialisation in the West, emblematized by Pepto-Bismol, the pink-hued antacid and antidiarrheal balm with which Choi took up as a means to evoke—and elide—the experience of personal and cultural indigestion. But the response they entail presses further, for Choi takes-on both the materialization and the value-system associated with energy in the U.S. visual avant-garde.

Robert Smithson pointed to the limits, even the futility, of correlating art with energetic expenditure, whether expressed in bodily terms in the performative exercises of Jackson Pollock or through mechanical surrogates as with the mecanophilia of the Futurists, the gadgets of Kinetic Art, or, we might add, the motorized contraptions developed by Paul McCarthy, Richard Jackson and others in the 1990s. Choi's boxes also take aim at the hermetic, self-defining objects of Donald Judd and the real-time, self-referring abstraction caught up in Robert Morris's Box with the Sound of its own Making (1961). Their commitment to exchange and reciprosity, whether futile or otherwise, is different in kind from Nauman's recalibration of the body in various "templates," as in Neon Templates of the Left Half of My Body Taken at Ten Inch Intervals (1966). At the same time Choi's body-activated boxes do not turn, at least not directly, to the ideas of entropic decay, run-down or "ruin" for which Smithson reached in his work and writings. More aligned, perhaps, with what Nietzsche termed "the pessimism of active energy," they rely instead on a refrain of mediations informed not by reflexive reference to selfhood or object-ness, but by recourse to the shifting system of positions and repositioning, by turns reactive and voluntaristic, alluded to in the title of the Venice exhibition—"counterbalance." For Choi this is meted out between the body conceived as a whole and as parts, between bodies and objects, energy and void, influence and anxiety, health and morbidity, East and West, and finally in the space that his work annotates most emphatically, between art and life.

Generating a salient afterimage for the exhibition and its location, Choi's rooftop neons organize the ironic equipoise of his project through the valency of the rhapsodic. Loosely based on Greek ideas, fluid, episodic, sometimes improvised, yet integrated around core motifs, the genre of rhapsody developed in Western music in the 19th century was also coupled with folkloric expression, as, for example, in Franz Liszt's, Hungarian Rhapsodies (1846-85) or Ralph Vaughan Williams's Norfolk Rhapsodies (1905-06). The satirical allegorization of Choi's response finds it focus here, in the layers between spontaneity and extravagance, on the one hand, and expressions of indigeneity, on the other—as the artist calls the bluff of rhapsodic populism. A city made-over as a tourism-denominated Potemkin Village whose "local" population is emptying-out in proportion to the inexorable rise of the neoliberal "sharing" economy, Venice has become the void in the center of the global bucket-list as its up-market caché prices out the very communities (fishermen, sailors, artisans) that engendered the ethnographic fantasies collaged together under the spell of its allure.  Delivered from the inner sanctum of high art's complicity in this eradication, Venetian Rhapsody is thus a searing oxymoron offered to the city by a non-European visitor, a billboard for the unstoppable hegemony of casino culture and a stridently unsentimental siren-song for one lost ethnos in a constellation of others.


((Note))------------------------------------------------------------------------------------------------------------------------------------------

[1] Nietzsche, The Gay Science; cited in Eric Blondel, Nietzsche: The Body and Culture, trans Seán Hand, (Stanford, CA: Stanford University Press, 1991), pp. 224-25.
[1] Auguste Rodin, in conversation with a Canadian newspaper reporter, cited by Albert E. Elsen in Rodin's Thinker and the Dilemmas of Modern Public Sculpture (New Haven and London: Yale University Press, 1985), p 29; originally published in Saturday Night, Toronto, 1 December 1917.
[1] For an account of South Korea's relation to the developmental economics, globalization and neoliberalism, see Cal Clark, "The Paradoxes in Globalization's Economic Empowerment of South Korea, Korea Journal, vol. 55, no. 1 (Spring 2015), pp. 31–58.
[1] Hyungsook Kim, "National Identity Discourses in Visual Culture and Art Education," Korea Journal, vol. 55, no. 1 (Spring 2015), p. 121.
[1] Cody Choi, letter to the author, 2 June 1998.
[1] Ibid.
[1] This description and the installation details of Cody's Ego Shop (1994), derive from an undated text by the artist.
[1] In the text describing this piece, Choi insists, for example, that the Pepto Bismol stands for "heterosexual love."
[1] Cody Choi, Letter to the author, 2 June 1998.
[1] Ibid.
[1] Choi describes the material constitution of Scamps, Scram and some of the issues it raises in ibid.
[1] Other recent art practices, including Damien Hirst's Pharmacy, are also convened around this symptomological design; and, though seldom Deleuzian in reach or sophistication, the critical practice of a cultural symptomology is now well-established; see Marjorie Garber, Symptoms of Culture (New York: Routledge, 1998).
[1] Gilles Deleuze, "To Have Done with Judgement," in Essays Critical and Clinical, trans. Daniel W. Smith and Michael A. Greco (Minneapolis: University of Minnesota Press, 1997), p 131. This summary of the body without organs arises in the context of a discussion of the "defective" bodies of D.H. Lawrence. Smith's introduction offers a useful outline of the relationship between Deleuze's writings and the idea of a critical "symptomology"; see pp. xvi–xvii, xxi, li, 177 nn 25, 26.
‌[1] Cody Choi, Letter to the author, 2 June 1998.
[1] These are Choi's terms, in Letter to the author, 2 June 1998.
[1] As attested in ibid., readings in the Tao have influenced the artist since 1996.
[1] "Cody Choi: The Thinker," Deitch Projects, New York, 7 December 1996 – 4 January 1997.
[1] Press release, Deitch Projects, December 1996. In his letter to the author, 2 June 1998, Choi further discusses the labor-intensive parameters of the project, noting that due to the painstaking, additive nature of his technique, and the need to wait for several hours while each layer dried, the seven pieces in the exhibition took around eight months of almost continuous work.
[1] Cited by Elsen in Rodin's Thinker, p. 29.
[1] Ibid, p. 59.
[1] The casual criticism offered by Michael Kimmelman in a review of The Thinker, New York Times, 20 December 1996, in which he suggests that Choi's exhibition is "a one-liner of a show," seems, then, precisely wrong. I would argue to the contrary that the density and range of referential exchange mobilized by the artist (between East and West, libido and alter-ego, mind and body) constitutes an unusually effective retort to what I term elsewhere the "unitary deconstruction" of much 1980s appropriation art: see "News from No-place: Ideology, Photography and the Other," Chapter 7 of my Modernism Relocated: Towards a Cultural Studies of Visual Modernity, (Sydney: Allen & Unwin, 1995).
[1] Part three of Elsen, Rodin's Thinker, offers some early examples of the caricatural wit (and "vulgarity") and commercial appropriation, to which Rodin's sculpture was subjected – including a nationalist broadside on the cover of the May 11, 1907 edition of Le Rire, and an advertisement for Onoto fountain pens in the December 1908 issue of L'Illustration; see pp 145–46.
[1] Cited in Elsen, Rodin's Thinker, p. 134 (with no date or attribution).
[1] An image of this product is reproduced in ibid, p. 148.
[1] The matter is briefly alluded to by Elsen in ibid, p. 85, where he cites a letter of 9 February 1905, presumably from Hébard to Rodin, complaining about the exhibition of the sand-cast Thinker at Keller and Reiner in Berlin.
[1] Elsen, Rodin, Secker & Warburg, London, 1974, p 22.
[1] Ibid, p 32.
[1] Ibid, p 101.
[1] Ibid, p 103.
[1] Rodin; see note 1.
[1] Mike Kelley, "Dyspeptic Universe: Cody Hyun Choi's Pepto-Bismol Paintings" was first published in Cody, Dip The Pink (Seoul: Ya-Jung, 1992); a revised version with notes is in Mike Kelley, Foul Perfection: Essays and Criticism, ed. John C. Welchman (Cambridge, Mass.: MIT Press, 2003).
[1] Eric Blondel, Nietzsche: The Body and Culture, p. 226. Blondel offers a useful discussion of the corporeal dimensions of Nietzsche's thought. Chapter 9, "The Body and Metaphors," pp. 201-38, is especially relevant; some of his examples are followed in my discussion.
[1] Nietzsche, The Will to Power, trans W. Kaufmann (New York: Vintage Books, 1967), section 906; cited in ibid, p. 220.
[1] Nietzsche, "Assorted Opinions and Maxims," in Human, All Too Human, trans. R.J. Hollingdale (Cambridge: Cambridge University Press, 1986), section 152.
[1] Nietzsche, Daybreak, trans. R.J. Hollingdale (Cambridge: Cambridge University Press, 1982), section 203; cited in ibid, p 228. The German term is medicynisch, combining zynisch (cynical) and medizinisch (medical).
[1] See Blondel, Nietzsche: The Body and Culture. Ida Overbeck noted of the difficulties Nietzsche experienced in love: "How was it possible to introduce here a truly blatant burlesque that abruptly tore apart all the threads of his feelings, a burlesque for which Nietzsche had neither the talent nor the crudity?" Sander Gilman, ed., Conversations with Nietzsche: A Life in the Words of His Contemporaries (Oxford: Oxford University Press, 1991), p. 122.
[1] Nietzsche, La volonté de puissance, trans. G. Bisanquis, (Paris: Gallimard, 1947), vol. 1, p. 198.
[1] "Across the Pacific: Contemporary Korean and Korean American Art," Queens Museum, New York, 15 October 1993 – 9 January 1994. In her review, "Hybrid Identities," Art in America, vol. 82, 1 September 1994, Eleanor Heartney suggests that nostalgia permeates the work of both Korean and Korean-American artists; see p. 47
[1] Alice Yang, "MSG: The Processed Art of Michael Joo" in Jonathan Hay and Mimi Young, eds., Why Asia?: Contemporary Asian and Asian American Art (New York: New York University Press, 1998), p. 23.
[1] This discussion of Morimura is adapted from John C. Welchman, "Peeping Over the Wall," in Narcissism: Artists Reflect Themselves (Escondido: California Center for the Arts Museum, 1996), pp. 23–24.
[1] My remarks on Choi's work in the later 1990s were first formulated in an essay for Monthly Art (Seoul, Korea, 2000) [in Korean]; reprinted in English as "Cody Choi, XXth. Century Artist / XXIst. Century Artist" in Cultural Shift Hatter: Cody Choi 1986-2003 (Seoul, Korea: Paradise Media, 2003), pp. 102-07.‌
[1] Cody Choi, e-mail to the author, March 8, 2000.
[1] Ibid.
[1] Salvador Dalí, "The Rotting Donkey" [first published in Le Surréalisme au Service de la Révolution July 1930] trans. Yvonne Shafir in Robert Descharnes, ed. Oui: The Paranoid -Critical Revolution--Writings 1927-1933 (Boston, MA: Exact Change, 1998), p. 117.
[1] Gilles Deleuze and Félix Guattari, What Is Philosophy? Trans. Graham Burchell and Hugh Tomlinson (New York: Verso, 1994), pp. 184-185.‌
[1] Ibid, p. 185.
[1] Walter Benjamin, "A Child's View of Color" (1914-15), trans, Rodney Livingstone in Marcus Bullock and Michael W. Jennings, eds., Walter Benjamin: Selected Writings, Vol. I: 1913-1926 (Cambridge, MA: The Belknap Press of Harvard University, 1996), p. 51.
[1] Ibid.
[1] Michael Lobel, Image Duplicator: Roy Lichtenstein and the Emergence of Pop Art (New Haven: Yale University Press, 2002), p. 135.
[1] Marcel Mauss, The Gift: The form and reason for exchange in archaic societies (London and New York: Routledge, 1990), p. 99.
[1] Cuauhtémoc Medina,"High Curios," in Brian Jungen (Vancouver: Vancouver Art Gallery, 2005), p. 29.
[1] Cody Choi, e-mail to the author, February, 2017.
[1] See, https://en.oxforddictionaries.com/definition/ho; last accessed Februaty 12, 2017.
[1] Willem de Kooning was photographed with his mother in Coney Island in 1935, two years before Picasso painted his portrait of the weeping Dora Maar; and his biographer notes that this "masterpiece of rhinestone splendor" was one of the first places he visited after he arrived as a stow away in New York in 1926. Mark Stevens and Annalyn Swan, De Kooning: An American Master (New York: A.A. Knopf, 2004), p. 65.
[1] Cody Choi, e-mail to the author, February, 2017.
[1] Cody Choi, e-mail to the author, September 2016.
[1] See, Robert Venturi, Denise Scott Brown, Steven Izenour, Learning from Las Vegas, (Cambridge, Mass.: MIT Press, 1972; revised 1977).
[1] The full title of the work is Golden Boy Poster (Heidegger in Bagesvaerd Church) (1986–91). For a fuller discussion, including of the reference to Heidegger, see my "Culture/Cuts: Post-Appropriation in the Work of Cody Hyun Choi" in Art After Appropriation: Essays on Art in the 1990s (Amsterdam: G+B Arts International/London & NY: G+B Arts International/Routledge, 2001), pp. 245-46.
‌[1] Cody Choi, e-mail to the author, January, 2017.
[1] See, Sigmund Freud, On Sexuality (PFL 7) p. 68n; Georges Bataille, Visions of Excess: Selected Writings 1927-39 [Theory and History of Literature #14] (Minneapolis, MN: University of Minnesota Press, 1985), p. 23.
[1] The Analects of Confucius [appendix "Manuscript A:
The Junzi Practices Ritual"]; www.indiana.edu/~p374/Analects_of_Confucius_(Eno-2015).pdf, p. 135.
[1] Sohyang's rendition of the "Star-Spangled Banner" is available at https://www.youtube.com/watch?v=n8FhUOyzVrU, accompanied by a note that affirms: "Her Anthem was spectacular and the crowd responded by giving one of the biggest ovations of the year!"
[1] "KATUSA [Korean Augmentation To the United States Army] is a group of to South Korean soldiers augmented to the 8th U.S. Army in order to support their mission [in Korea]. There are currently 3,444 South Korean servicemen living and working with U.S. troops from Camp Walker in Daegu to Camp Stanley in Uijeongbu, Gyeonggi Province.  . . . The KATUSA program dates back to the dawn of 1950-53 Korean War. Gen. Douglas MacArthur of the U.S. Army—then leading the U.N. Command—requested a dispatch of Korean soldiers to the U.S. Army to address shortages, to which South Korea's inaugural President Syngman Rhee agreed." Yoon Min-sik, The Korean Herald, 8 July, 2016; http://www.koreaherald.com/view.php?ud=20160708000619
[1] Cody Choi, notes on the 2107 Korean Pavilion at the 57th Venice Biennale, December 2016.
[1] Johns encountered the writings of Wittgenstein in 1961, but was for several years thereafter fascinated by the philosopher's ideas about language set out in Philosophical Investigations (1953). See, Peter Higginson, Jasper Johns and the influence of Ludwig Wittgenstein (MA thesis, University of British Columbia, 1974); 
available at https://open.library.ubc.ca/cIRcle/collections/ubctheses/831/items/1.0093801#downloadfiles
[1] For a discussion of "The Thinker" series and its contexts, see my essay "Culture/Cuts: Post-Appropriation in the Work of Cody Choi" in Art After Appropriation (2001); modified as "Cody Choi: Culture Cuts" in the exhibition catalog Cody Choi: Culture Cuts, ed. John C. Welchman (Cologne: Walther König, 2015).
[1] See, my "1995: 'Peeping Over the Wall': Narcissism in the 1990s," chapter 6 of Art After Appropriation (2001).
[1] "If action, energy, motion, and other kinetics are the main motives of an artist," Smithson noted in his entry on Donald Judd for the catalog for the exhibition 7 Sculptors at the Philadelphia Institute of Contemporary Art in 1965, "his art is quick to atrophy." Robert Smithson, The Collected Writings, ed. Jack D. Flam (Berkeley: University of California Press, 1996), p. 5.
[1] Friedrich Nietzsche, The Will to Power, trans. Walter Kaufman, ed. Kaufman and R.J. Hollingdale (New York: Vintage, 1968), Book One: European Nihilism, p. 19.
[1] Nietzsche also linked the effect of Venice to the restoration of "balance," the theme of the current exhibition, when he noted of Lord Byron that he was able to defeat his "vindictive rancor" and "'meanness'" by "later attain[ing] balance through Venice" in a process that gave rise to a defining nonchalance ("what produces more ease and well-being—I'insouciance"); The Will to Power, Book One: European Nihilism, p. 63. For Nietzsche, the chief Venetian rhapsodists (or "enthusiasts") were Eugène Delacroix, William Shakespeare, Lord Byron, and George Sand (ibid., p. 65).
Wiedergeburt als Kunstler (Rebirth as Author)
Laurence A. Rickels, 2017

If the world (of music, finance, politics, you name it) was full-on databasing by the end of the 1990s, then it was time for Cody Choi to invent the "third degree creation of painting" for which database would also serve as basis. But the "new pictorialism" Choi thus founded first took itself aside, in its very inception, and gave itself the third degree of Oedipal interrelation.
             We must begin with what is brought to session – that is one of the material precepts of analysis. Choi sought an identification with his little boy Joy. The experiment that is part of every family album – will the son take after his father in his responses to various first contacts, for example, to his first visit to the zoo – was the onset of what turned into the father's close encounter with the son's techno priority. If like father, like son Joy had after the trip to the zoo drawn his favorite animal, even though he chose a tiger rather than the father's childhood favorite, the elephant, he would have been drawn into the Oedipal trap of secondariness (the father, after all, is by profession an artist). Instead Joy skipped the medium of hierarchy when he went straight to his computer and generated a tiger image, in a medium in which he at that time had the upper hand but which is, as medium, finally about a radical equality without criteria for judging otherwise. In Choi's process of working with this moment of first contact (through his young son) with the medium of database there remain, at the end, in the corner of completion, time and place for finishing touches and signature effects that still belong to recognizable art standards (of composition, ironic sensibility, or even taste). Cody Choi's Database Paintings must be seen therefore, before or beyond all affirmation and appreciation, as incorporating a moment of first contact in which Oedipal criteria for selection of an originary moment (of conflict) are reversed – and in which those same criteria would be fulfilled, only in reverse, if father plays son to the child, the father of the man. Choi writes: "I stole my son's software to make new painting. I stole his experience in order to have a future experience" (2000). But the incorporation reverses even this reversal. "To steal" also implies stealth, as in hunting, but also as in hiding. Stowaway in the Oedipal moment is secret cargo of pre-Oedipal provenance in which doubling for nothing covers indigestible losses, separations, evacuations. So much more steals its way into Choi's art (for which the father/son moment of reversal serves as another digestive enzyme) – so much more presses for metabolization.
             It is not begging, this question, what is it that Choi's Database Paintings are metabolizing. His work up to this point of the digital frontier was preoccupied, obsessed with our relationship to all those bodily products, whether through excretion, indigestion, or sublimation, that we just have to let go. It would not be an overstatement (nor is this intended as diagnosis) to assert that Choi's work up to the digital divide was compulsively obsessed with stepping or rather not stepping on all the cracks (break your mother's back!) that are the links and limits of our self-containment.
             In "Variations of Technique in Different Neuroses," psychoanalyst Ella Freeman Sharpe formulates obsession as unceasing engagement in the terms of a single phrase, justify my existence. "He believes in his power of bringing destruction upon his loved and feared objects, and because of this he must ceaselessly employ magical operations to bring his wishes to naught. His ego can live only under those psychical conditions. … He has no justification for existence, so great is the condemnation passed upon his hostile impulses. If this were the whole story we should then have suicide, but the obsessional mechanism provides ways of escape. One is by ritual of various types whereby he omnipotently neutralizes his omnipotent powers of destruction; the other is by ejection of the incorporated hostile object by the anus. But these processes must never cease if his ego is to exist. The incorporated object is no sooner ejected than he is in danger from its externality and it must be incorporated again" (87-88).
             The ritual and incorporation of obsessional compulsion share or split the bottom line of the artistic impulse, as analyzed in Sharpe's essay "Certain Aspects of Sublimation and Delusion." The artist and the obsessional are both engaged in the psychic happening of incorporation which runs parallel to the psycho-historically long-repressed literal enactment of cannibalism. For the obsessional and the artist, the stakes of everyday-life identification are raised, like ghosts, to the primal rate of life or death. Sharpe grounds or grinds up artistic sublimation in its literal underside, the "primal identification" with or "magical incorporation" of others. "After the manner of cannibalistic belief, psychically the same magical thing results, viz., an omnipotent control over the incorporated objects, and a magical endowment with the powers of the incorporated. The safety of the ego will depend upon its ability to deal with the incorporated imagos" (135). In what follows in Sharpe's text let the implications resound outside its in-passing context of denied exclusion: "We know from the mechanism of melancholia that when the ego itself becomes identified with the reproached love object, super-ego sadism, reinforced by id sadism, may destroy the ego" (135).
What the melancholic aside admits on the inside is that the incorporation dynamics of art or obsessional compulsion are not necessarily exclusively addressed to parental guidance. Freud wrote in 1932 that the superego is not an internalization of the parents but transmits directly from their superegos which were also formulated in some place other than the interpersonal realm of experience, influence, and understanding ("The Question of a Weltanschauung"). There is something telepathic about this jump or link between "inner worlds" – indeed, Freud allowed, something media-technological ("Dreams and Occultism"). The melancholic aside or slide drops us into the other plot inside the Complex, the secret burial plot, which can always be found styling with media-technologization. Sharpe's formulation of the melancholic mechanism at the intersection between the artistic impulse and obsessional compulsion fits an occult transmission of undeath. When the ego of the replacement or carrier became identified with the reproached love object (reproached because beyond reproach, because dearly departed), then superego sadism, reinforced by id sadism, threatened the existence of the ego haunted by, tuning in, turning into a conflict not its own. Is it really only the obsessional's own existence that demands justification? Why couldn't all these ritual activities of intake and out-take be about justifying, on the better behalf of someone else, someone unable to mourn, the continued existence of the missing unknown other?
Is the totemic animal really always the mascot version of the mournably dead father? We need to know because the artistic impulse which in the beginning subsumes all rituals and magical incorporations or expulsions attaches itself in prehistory to the representation of animals. Sharpe unpacks the 1879 scene of discovery of ancient cave drawings as the primal scene of artistic creation: "A Spaniard, interested in problems of the evolution of culture, was exploring a cave on his estate at Altamira, in Northern Spain. He was searching for new examples of flint and carved bone of which he had already found specimens. His little daughter was with him. … The child was scrambling over the rocks and suddenly called out 'Bulls, bulls!' She pointed to the ceiling, so low that he could touch it with his hand. He lifted the lamp and saw on the uneven surface numbers of bison and other animals drawn with great realism and painted in bright colors. … At that dramatic moment of recognition in the bowel of the cave a common impulse unites the ancient hunter artist and modern man. Between them lies the whole evolution of civilization, but the evolution that separates them springs from the impulse that unites them." The Hunter Artists of the Reindeer Age and the Spaniard in search of more bric-a-brac for his hobbyist scholarship meet across 17,000 years on the common ground of an impulse "to reconstruct, to make a representation of, life that has passed away." (1930: 125). Sharpe dismisses as near-miss the common explanation of prehistoric drawing and writing on the wall as magical means for producing, ensuring, even increasing the food supply. Why did these artists always creep into the deepest recesses of the caves to draw their representations? "We see here an inner compulsion first to make a vividly realistic drawing, secondly to place that drawing within the bowels of a cave" (126). In addition, Sharpe points out, when human figures appear in these cave drawings they wear animal masks. "Behind the animal we have the man. So I see in the drawings of primitive man, in the animals, and men with animal masks, the first attempt in art to resolve a conflict raging around the problem of food and death." (127). But let us keep on the back burner of mourning's eternal flame the young daughter who drew her father's attention to the drawings, who in a sense drew them again, and who has been left on the side, together with the melancholia aside, back inside the "bowel" of the cave, the father's discovery channel, which surrounds her or lies inside her as her own secret tract.
The frame of reference (and transference) for Sharpe's two essays would be Freud's case study of Ratman. Let's hitch our reading to its star, a member of the rat-totem clan, and follow him down to where double logic heads him off at the impasse and even all the way down to what is thus concealed and preserved, the secret, secreted-away case or crypt of melancholia that's along for the analytic showcasing of the obsessional.
             In Totem and Taboo Freud cites Ratman as exemplary totem bearer. The totem is adopted as name and the bearer identifies with the totem animal, which represents the dead father. But the rat is Ratman's totem only to the extent that the rat he glimpsed coming out of his father's grave – where it had, he surmised, chewed on the corpse – is his own uncanny double from childhood. Under the main text of Notes Upon A Case of Obsessional Neurosis, a footnote allows that rats are chthonic creatures that convey the souls of dead children (215 n2).
A pot containing two rats which penetrate into or out of the anus first sent Ratman scurrying to Freud. As he listened to the officer recount this torture Ratman saw the ground heave in front of him as though there were a rat under it (297). Ratman relates to Freud only with great difficulty the torture in which the criminal sits down on a pot containing rats which – Ratman concludes just as Freud breaks through his resistance – bore their way into the anus (166). Like Freud, who, in this case, finishes Ratman's anecdote for him, the father always knew Ratman's thoughts: he was convinced by age six that his parents knew his thoughts as though he had uttered them without himself having heard them. Such reasoning, Freud reflects, "sounds like a projection into the external world of our own hypothesis that he had thoughts without knowing anything about them; it sounds like an endopsychic perception of what has been repressed" (164). Just as he here delivers endopsychic perceptions which project psychoanalytic theories, so Ratman first named for Freud that "omnipotence of thoughts" which, as Freud would argue in Totem and Taboo, created the original ghost when the first survivor of a dead loved one shared this omnipotence – his wish, the other's command – with the deceased. The death wish, magic, the name, and the technical media are all applications of omnipotence of thoughts which must in each case be shared with a dead person. Because omnipotence of thoughts can always turn around into a death wish (which is bound to be its first application), this pact between the dead and the living intercepts by phantomizing the rebound of hostile feelings. The jamming of broadcasts that superintend Ratman's thoughts – which are known without his knowing it – can only appear on the endopsychic scanner, and thus precisely at the intersection or threshold between the technical media and their underworld.
"Mourning for the father," Freud concludes, is the main source of the intensity of Ratman's illness (186). But two years after his father's death, Ratman entered his uncle's "house of mourning" only to discover that his dead father was slave to the son's wishes and evil thoughts for which the Dad continues to pay (175). The father was all along working for the rat economy (in Ratman's private language the German word for rats, Ratten, is just a stammer away from being the same word, in sense as in sound, as Raten, "payments") just as his corpse was seen to nourish the rat in the cemetery. This rat which the father slaves, even in death, to animate is not, however, Ratman. In turn, the inevitable share of the omnipotence of his thoughts that goes to a dead person does not, in Ratman's case, count the father as shareholder.
Ratman's real name, it turns out, was Leichenvogel (Carrion Bird), a nickname he earned among his siblings by demonstrating his devotion to funerals he could not stop attending even to the point of imagining his commiseration with survivors of yet living persons (235). Whenever Ratman caught himself in the act of counting on someone's death he threw himself onto the floor to show contrition – though at the same time he in effect performed his underlying identification with a corpse (187).
             Before Freud moves to get back to the relation to father by pointing out that Ratman entertained thoughts of his father's death at an early age, he notes that a slightly older sister died when Ratman was between three and four years old (205). In the footnote underworld Freud concedes that the death of the sister figures in certain "epic" fantasies which he and his patient had been unable to pursue according to the terms and conditions of the analysis (207 n). But Freud does establish that the sister's death gave rise to a frenzy of misbehavior on Ratman's part. While just a child, Ratman, in the course of being punished by his father for biting someone, called his father a series of indiscriminately selected names which, by thus gnawing loose the proper link between words and meanings in the place of the proper name, kept Ratman henceforward in a safety zone with regard to paternal punishment and intervention, a zone shaped and safeguarded by the magical power of his words and wishes (205-206). The biting incident was Ratman's initiation into the rat clan (235). But in other words: when that rat tried to get out of Carrion Bird to vampirize someone other than her brother, Ratman could protect her only by creating a diversion around father that lasted the rest of their life.
In Freud's (posthumously published) original record of the case, we find Carrion Bird, shortly after his sister Katherine's departure, playing with a stuffed bird from his mother's hat. "As he was running along with it in his hands, its wings moved. He was terrified that it had come to life again, and threw it down. I thought of the connection with his sister's death … and I pointed out how his having thought this (about the bird) made it easier for him to believe afterwards in his father's resurrection" (309). But can the father's resurrection subsume a son's delegation as carrier of Katherine's corpse? Hat's off to his mother for making the connection.
             As the original record of the transferences attests, Ratman allows his dangerous past to emerge only by tapping into Freud's own: Ratman imagines Freud and his wife with a dead child between them. "The dead child can only be his sister Katherine, he must have gained by her death" (284). But Freud, thus charged with proper burial of a dead sibling, only discerns Ratman gaining – on him. Freud thus registers this gain on the other side of his own resistance, which emerges spectacularly at the start of the original record: "I have not mentioned from earlier sessions three interrelated memories dating from his fourth year, which he describes as his earliest ones and which refer to the death of his elder sister Katherine. … (It is curious that I am not certain whether these memories are his. …)" In the next entry Freud continues: "My uncertainty and forgetfulness … seem to be intimately connected. The memories were really his. … (They were forgotten owing to complexes of my own.)" "Once when he was very young," Freud now remembers, "and he and his sister were talking about death, she said: 'On my soul, if you die I shall kill myself'" (264).
             Suicide is always committed in the office of the other: suicide is always a pact that allows some internal other to exact retribution for death wishes, though only to the extent that both must ultimately stay or go. Ratman's obsessional neurosis and death cult follow out the terms of a suicide pact cosigned in the orifice of the missing other.
In the original record the dead sister rules absolutely: "He had a memory that he first noticed the difference between the sexes when he saw his deceased sister Katherine (five years his senior) sitting on the pot" (276). Or again: "What is the origin of his idea of omnipotence?" Freud asks. "I believe it dates back to the first death in his family, that of Katherine" (299). In the corner of every primal scene presided over, according to the public record, by Ratman's dead father we find, in the original record: Katherine was there.
             The ghost of his little brother Julius, dead in infancy, haunted Sigmund Freud with determining force. His mother made a secret deposit of her inability to acknowledge the loss of one son inside her surviving son. In Freud's science and in his own case, therefore, as in several cases under his analysis (the Wolfman case could serve as another example), Oedipal and secret-burial plots coexist while remaining nonsuperimposable one onto the other. Freud does not simply overlook (also in the sense of "survey") the undead, the unDad. The original record of the Ratman case demonstrates that the difference between the underworld of original notes and footnotes and the public, published sphere of the main text cannot be reduced to repression. If Freud turns with the force of inevitability to the relationship to the father, it is not because that relationship was a living standard, whether in society at large or in the biographies of his patients. The "patriarchal" interpretation of mourning for the father does not reflect what was ever there but instead performs what it introduces. The father's death is the original transference neurosis. In his 1914 elaboration of the transference in therapy, Freud saw the creation, in the course of the sessions, of an artificial illness (the transference neurosis) that however contained (in every possible sense of the verb) a treatable or inoculative dosage of the original illness. By addressing the artificial illness – mourning for the father – as curable, Freud suggested one could treat, by proxy or inoculation, the actual illness which was thus, by implication, precisely untreatable (and unmournable).
Cody Choi's mother lost two children, two daughters. One, the third-born, died from a fall in early childhood before her son Cody was born (and he was the last-born); the other, her first-born, died of brain cancer shortly after Cody's birth. This daughter was already ill during her mother's last pregnancy. She had to make the giving of life last.
Cody was born on his dying sister's birthday. His mother had attained this Dasein-rhyme once before: her fourth-born, her first son, was born on the birthday of her second-born, another daughter. The first child to die was thus the only child who would have a birthday of her own. The first doubling of birth dates gave shelter to her surviving children, to be sure. In a sense, the mother thus minimized the space of vulnerability in which we enter (and exit) life by opening up a time share for two, in which – where there's doubling there's the fantasy of control, but the doubling itself cannot be controlled, contained, stopped – there could even be room for the odd one out, the daughter with the singular birthday. Or, perhaps, this one child's death was bracketed out as necessary sacrifice that underscored the protective force of her remaining double children. But in return she would never let her two sets of twins die on her.
It is the mother who, largely through sphincteral training (whether hands-on or by proxy), shapes her child's body into a territory which she alone can read like a treasure map marking sites of secret burial.
Choi came back from his zoo trip with his mother and selected as his totemic animal the elephant, because of its long trunk, and drew it for her admiration. This is the primal scene of the artist as young child. It packs a trunk, in which one can pack away hidden goods, a legendary capacity never to forget, and the distinction of being the other species generally known to make the effort to put the dead to rest. Choi dates his start as artist 1990. It was the date of his becoming a father, one of the enabling conditions, in his case, for being an artist. That year he made a set of paintings, "Pant Soiler," in which he used the feces of his baby daughter. Before application he buried the fecal matter in order to dry it out. But is burial the only way to dry out and decorporealize excrement? Excretion is first contact with the body as capable of falling away from itself. The experience gets libidinized early on, for example as the childhood theory of anal birth. What drops off, in other words, can become one's first production, even reproduction. But before her shit hit this developmental relay, the father caught and collected his daughter's droppings, and resurrected them via burial and application as his art, as his origin as artist.
In interview (with Jerry Salz) Choi gives a chain of bio experiences which show how the art that started, according to the artist, with his becoming a father, at the same time had to give shelter to his indigestible task from childhood: "I had a real relationship with the toilet when I was young, because when I was born I had a birth scar in my intestines, a little scar that caused excessive bleeding until I was fifteen years old. … When I was young I could not really concentrate and my Mother and my Sister always used to suggest that I bring a book into the toilet with me while I sat there bleeding" (in Choi 1998: 50-51).
             The scar of Choi's birth was left behind by his sister who died shortly after he was born on her birthday, even though their double birthday guaranteed she would never die, at least not as long as he or his mother lived. Let it bleed and read, but under-cover, in an excremental underworld that stays just a flush away. But this underworld nevertheless kept on asserting itself in uncanny acts of doubling. "I tried to be a 'nice' painter from the start. Then during a routine critique one of my teachers said: 'Cody, your painting has real guts.' So again I was confused. I didn't really understand what he was saying. Does 'guts' mean courage, brave, progressive or was it a physical term, as in my guts. I didn't get that it could mean two things simultaneously" (48-49). By 1990 at the latest, Choi's art was raising this underworld to the pictorial surface, and transferring the metabolic rate of undeath to a separate account within the sublimational and paternal intervention in and through a certain logic of obsessional compulsion.
Given the doubling duty of his digestive system, Choi's first recourse was to Pepto Bismol. Then he turned all of the above into his art, through which it became possible to keep, but at the same time keep apart, two things going in one word, world, or painting. Those two things couldn't be merged, nor could they be abandoned, one given up for the other, one chosen or decided for against the other. In the interview with Salz, Choi takes issue with Freud's dichotomies (52). And yet he knows first hand that two is the uncanniest number you will ever know. (Freud calculates not only in twos but at the same time in threes which gets him from doubling to coupling, from the crowd to the father, and back again.)
Pepto Bismol is the ultimate product of the U.S. military-intestinal complex. But, being in every sense a cure-all, it is also as old as animism or allegory. Pepto Bismol goes beyond the conflict or contradiction in most over-the-counter cough syrups for example (which both suppress the cough and loosen phlegm for more coughing), and soothes the entire metabolism, from excess to access. Its "protective coating action" is shown on the bottle to keep the tunnel through which the outer world courses through us in the pink. Pepto-cure-all is omnipotent, like thoughts and wishes in childhood fantasy, as in magic, as is technology. In its phantasmic afterglow the bottle's representation of that inside-out digestive tunnel looks like where babies come from. The digestive passageways and those associated with breathing are the two internal/external corridors of contact with and intake of the reality, the future, the other (you name it). They thus serve as symptom centers for fantasies and/or disorders with regard to the dearly departed. Coughing rhymes with coffin. The question where babies come from is also raised to wonder where those we know go when they're goners.
             Why was Choi alternating between techno-externalizing and techno-internalizing something in place of nothing? The same reason Andy Warhol wanted to be a machine. Choi was doing time as his mother's guardian and bearer of her dead – undead! undead! – daughter. This is easier said than undone.
During the first Pepto Bismol period that was the punctuation mark continuing his preparation for and deferral of the true origin of his art in 1990 (he was drinking a bottle a day for two and a half years), the dates he tried to keep with those California girls were uncontainable experiences of two things being one: "We'd go out to dinner and they'd eat twice as much as I ate and that was really confusing. I felt helpless and lost" (49-50). He was at a loss with his troubling doubling dates. Anecdotes about culture shock fit right where they were to divert us from. Choi saw so many American TV shows growing up in Korea that he fully expected everyone in the United States to be speaking Korean. The impossibility of facing two things at once –  even to see their contradiction would imply, if not their merger, then the replacement of one by the other one – blinded Choi to the lip writing of near-missing synchronization.
             How many ghosts have been given shelter in the cross-cultural phenomena of Americanization? Karaoke was made in Japan to achieve a more perfect synchrony between the media voice and one's own. Karaoke gave a voice to lip synching and elevated singing along in the car to the status of teen sport. The missing link between lip synching and singing to the music while being fed the lines was the sotto voce singing with the music that originally shaped or customized your singing (along). This is as basic as the fact of life that we first learn to read out loud only to receive the counter injunction not even to move our lips while reading. That link, as missing, has been incorporated within the current phase of karaoke, the success-story phase for East Asians (Choi has assured me that the Koreans are by now better than the Japanese) whose readiness to rise to the occasion as instant vocal stars is already legend. But the link with the missing, that media voice that limited the range or choices of your voice, packaged and led your voice to a more perfect fit or sync, is still, if only in some other place, humming along. "Daiichi Kosho, the Tokyo-based company that has been in the karaoke business since 1973, has gone Sony one better with a software package called Haorun that allows singers to harmonize with their own voices, in five parts no less. Another Daiichi Kosho package called Daburin gives singers who have trouble hitting the high notes digital assistance" (Schilling 90). The "Magic 3D Pre-Schooler Painting Software" Joy Choi learned to use in kindergarten in 1999 similarly spirits or ghost-guides the image along certain prefab lines. Here someone else's image (which is not simply a found image) inhabits the image you draw much as in the karaoke cult the missing other's voice ultimately guides you – can you hear it? can you hear it? – to achieve in-sync harmony.
             As Mike Kelley underscores in his essay on Choi's Pepto Bismol paintings, the pink color bears the maternal association of nurture (in Choi 1998: 10). Behind every artist there is the mother, as the mother of all media. Not every artist carries an undead charge – but many do. The last born can be assigned lasting missions by the mother. The father, at least the primal father, finally spares the last born who, by no default of his own, skips the paternal pressure to get lost or lose it. The last is the one to last.
             During the 1990s Cody Choi's art staged and staggered reversals of the castrative logic guiding both the proper body (his maternal legacy) and the oppositional hierarchies of history or tradition (the paternal heritage). "Cody's Ego Shop" (1994) gave the outlines in boxes of/for his inserted genitals. "Scamps, Scram" (1993-1994) also boxed in, through the customized shapes of their absence, assorted body parts. The literalness of this work is underscored by the breast-box artist Janine Antoni was engaged to make for inclusion in Choi's body building. The literal is the material (is the maternal) medium of retention or preservation. They store things in boxes, don't they? Digitalization opens the sensorium wide beyond the limits of the body. But first it internalizes all the older media (many of which were inevitably prosthetically attached to the body that determined them) via gadgets and box-sized techno stations.
             In "Cody's Ego Shop" a tiny replica of Dürer's "Praying Hands" sat on the tippy top of the boxes, serving up a literal sublimation, and introducing at the same time a trend in Choi's work to cite masterpiece art for its recognizability and consumer projection. To make fun of father precursors (or make them take on the abject status the son assumes for himself on the side) is to lube identification with the father, the identification little boy and little girl alike assume must be taken up the ass. In his second Pepto Bismol phase, Choi incorporated the medication as totem and medium. In "Cody's Legend, Freud's Shit Box" (1993-1994), the wax double of the artist as Michelangelo's "David" has his foot in the Pepto Bismol, to keep in touch with the magic coating (our skin, like the membrane inside, is in vulnerable direct contact with externality) but also to keep down or replace the swelling that would put the foot in the mouth of Oedipus (a name meaning literally "swollen foot"). As the installation of sculptures, "Cody Choi: The Thinker" (1996-1997), demonstrated, Pepto Bismol is a durable medium. Added to another digestion prop, toilet paper, it creates rock-hard mummy sculptures as "timeless" or lasting as art history itself.
             In the interview with Saltz, Choi counts to three to account for the energy he draws on to make work (and which he also stores in the boxes with the cutaway inserts that keep out castration). What he understands stays in his consciousness. What he doesn't understand enters the subconscious. These two realms, one for knowing, one for not knowing, are dedicated to "the others." The third realm, dedicated to "the one" (as in "one's own"), is where the energy of what he doesn't understand goes. He calls this his non-consciousness (54-55). Choi defines thinking as not knowing (51). Thus the work of boxing in and cutting out, of affirming flushable digestion and making durable monuments of preservation out of digestion's otherwise biodegradable props, must be conceived as supplemental to a duo dynamic that either knows it or loses it. He can know and not know at the same time only via non-consciousness, the third place set for what goes best with being non-conscious, the state of being (with the) dead.
             Choi told Salz that his two principal problems were food and friends (50). The friend, according to Derrida's interrrogation of this figure throughout the history of Western philosophy, involves an acceptance of the other as uncontrollably coming or gone. The friend isn't a reproductive part of your society. He's the other and the double. Kinkos had an ad slogan, once upon a time, that said it all: "Making copies, making friends." Like food, the friend doubles on contact while at the same time serving time, the future, as uncontrollable other. But these two problems, these problems with the two, have earned a lessening over time through metabolization guided by a raising up to consciousness of its contents. But to say Choi is in recovery does not set a closure to his digestive process. What Choi calls non-consciousness is the place of the uncontrollable other: it is the place of thinking, of being able, non-phobically, to face what is out or in there, in whatever condition or juxtaposition. This face that Choi's art saves gives his work a historical weight (or wait) beyond his years. The necrospective of his mother's unmournable loss could be turned around into the advantage points of this retrospective accompanying Choi's work into the unknown, into the future.
             All media technologies were originally prosthetically attached to the body and thus implied, as that which both adds on and replaces, a relationship to and through loss, separation, castration. Beginning with fatherhood in 1990, Cody Choi's art commenced as the low-tech server for an allegory of the media outlets of our bodies – and as allegory it at the same time came to the rescue of what could also now be openly concealed and preserved as storage, as energy, as non-knowledge, non-consciousness, as thinking. The boxed-in cutaway placeholders for body parts and the magic coating of Pepto Bismol turned out to have been the prep work for the ultimate internalization and reversal of death cult media technology through the artist's relationship to the computer, his friend. The computer is the prosthesis of the unconscious in dissociation with the body: the computer lets you both know and not know that there is a separable body. Digitalization has undone the loss of generation, the castrative cut of film editing, the irreversible fadeout of the photo positive without its negative, among many other way-stations of loss in our pre-digital media Sensurround. Digitalization uncanny-proofs the two-at-the-same-time and makes functional what could be contemplated before only in the allegorical absence of function. Observe the two drive the mutational series of Cody Choi's animal-totem Database Paintings onward.


Works Cited
----------------------------------------------------------------------------------------------------------------------------------------------------
Choi, Cody. "Database Painting 1998-." Unpublished catalogue, 2000.
_______. Farewell to the 20th Century. Seoul/New York: Kukje Gallery/Deitch Projects, 
1998.
Derrida, Jacques. Politics of Friendship. Trans. George Collins. London: Verso, 1997
[1994].
Freud, Sigmund. "Dreams and Occultism." The Standard Edition of the Complete 
Psychological Works. Ed. James Strachey. Volume 22. London: The Hogarth Press, 1964 [1932]: 31-56.
_______. "The Question of a Weltanschauung." Volume 22, 1964 [1932]: 158-182.
_______. Notes Upon A Case of Obsessional Neurosis. Volume 10, 1955 [1909]: 155-
249.
_______. "Original Record of the Case." Volume 10: 259-318.
_______. "Remembering, Repeating and Working-Through." Volume 12, 1958 [1914]:
147-156.
_______. Totem and Taboo. Volume 13, 1955 [1912-1913]: 1-161.
Schilling, Mark. The Encyclopedia of Japanese Pop Culture. New York: Weatherhill,
1997.
Sharpe, Ella Freeman. "Certain Aspects of Sublimation and Delusion." Collected Papers 
on Psychoanalysis. Ed. Marjorie Brierly. London: The Hogarth Press, 1950 [1930]: 125-136.
_______. "Variations of Technique in Different Neuroses." Collected Papers, 1950
[1931]: 81-97.
I am grateful to Cody Choi for finding time during his February 2001 LA visit to attend two sessions with me. Otherwise undocumented bio info in this essay can be assumed to refer to our live-in-LA analysis.


Behind the Mirrors: Aspects of Reflection in the Work of Cody Hyun Choi
Gregor Jansen, 2015


Luminous Cube

In a public space, at Konkuk University Hospital in Seoul, stands a hermetic and yet open box. Consisting of steel, glass, mirrors, and LEDs it situates viewers in multiply reflected versions of themselves activated by the autonomous mirrored cube as both an exterior skin and as an interior space, and by the surrounding space of a pedestrian zone between the university hospital and the road. Cody Choi realized this sculpture, Luminous Cube, as a public project in 2007 and 2008. Visiting the site in 2012, I was astonished by the coldness and elegance of this object. I seemed to be isolated in front of it (standing outside), yet also reflected in its interior—so that my own selfhood, reflected in fragments, appeared split, fractured, and broken. This is not a Dan Graham cube beset by anticipatory borrowings. On the contrary, Luminous Cube strikes us by reflecting our being or existence as "foreign" individuals appearing behind the mirror.

Jabberwocky

In 1871, seven years after the surprising success of Alice in Wonderland, Lewis Carroll escorted his heroine on another journey into the realm of fantasy, where logic is once more turned on its head. His story is an intellectual game with language, space, and time, turning on ideas and experiences of transformation and perception. In Through the Looking-Glass, Alice climbs through a mirror and enters a world that at first resembles the real world, except that everything is backwards. While in Alice in Wonderland the heroine follows a white rabbit into a deep hole, she doesn't think about how she might return. The White Queen speaks of "living backwards" and remembers most clearly events that haven't yet taken place. For example, she punishes the king's messenger, who has not yet stood trial and not yet committed any crime. Alice in Wonderland begins on a warm day in May, Alice's birthday, but Carroll's sequel starts on a snowy day in early November. Alice is playing with her cats in front of the fireplace and philosophizing about what the world would look like on the other side of a mirror. Then she climbs onto the mantelpiece and notices that the mirror above the fireplace actually leads to a parallel world. On the other side she finds a reflected version of her house, in which objects such as pictures, clocks, and chess pieces have come to life. She also finds a book written in mirror writing containing the nonsense poem "Jabberwocky." She resolves to continue exploring the house and proceeds to the garden. The adventure begins.
To commence a text on the Korean artist Cody Choi with Carroll's luminously offbeat fantasy fiction might seem puzzling—the more so since the artist's media-reflective, conceptual, postcolonial, and post-appropriative work seems, at first, to have little or nothing to do with the famous children's book. But Choi's life "through the looking glass" is also a kind of exploration of a foreign, strange world, an at times painful adventure that, I want to suggest, begins with his sculpture Luminous Cube. After all, astonishing parallels and associations emerge when one relates the fictional story to the real one from this perspective. In fact, a loose but salient sequence of motifs and references emerges that shine new light on Choi's fascinating and deceptively complex work.

Educational Complex

During his childhood and as a young man, Choi spent numerous hours watching movies at the cinema. His pastime was somewhat different, however, from the humdrum experience of filmgoers at movie theaters around the world. For Choi was able to watch movies that were unavailable to ordinary Koreans, since his father's wealth and business interests gave him access to American dramas and films not scheduled on television or in the national theater chains. In the nineteen-sixties, few Koreans had the opportunity to watch television or go to the movies due to endemic poverty after the Korean War. As Choi notes, "At that time I had my own TV in my room. Most of the TV programs were American dramas and films dubbed into Korean." He thus absorbed many the visual products of capitalism at the height of the Cold War. And, thanks to the dubbing, he was convinced that all Americans spoke Korean. One must also keep in mind the problematic relationship between North and South Korea with the superpowers of the United States and the USSR in the context of US occupation of Japan after the Second World War and its presence in Korea during and after the Korean War—as well as imperial Japan's occupation of Korea for three and a half decades after 1910. The Korean conflict began in 1950, shortly after the Americans and the Russians had left the occupation zones, and ended in the summer of 1953 with the signing of the armistice by the United Nations Command, North Korea, and China, but without the signature of South Korea's president, Syngman Rhee. With the establishment of a four-kilometer-wide Demilitarized Zone, the border between the two Korean states was also set along the thirty-eighth parallel as a result of the military governments after the Second World War (similar to the Soviet Occupation Zone in former East Germany). The fear of another invasion continues to affect politics in the partitioned nation to this day.

Go West!

Born in 1961, Choi was strongly influenced by these political events, just as he was by the early death of his two older sisters. However, it is difficult to estimate to what degree the political balance of power and any "longing" for liberal-democratic, ultimately capitalist, society, were indelibly burned into the young man's cultural and visual memory. Or, in other words, how the "bachelor" experienced projections of the desiring machine of the Hollywood dream factory, and the American mantra of "life, liberty, and the pursuit of happiness." Thus, it was a seemingly "logical" decision as well as a portentous experience for the young Choi when he later made his way to the United States—a promised land with endless possibilities. There was only one destination for him: Los Angeles. After Choi spent a brief period studying sociology in Seoul, his family was forced to flee the country and immigrated to California in 1983. Thus, he arrived on the other side of the mirror more or less against his will, and the strange world that he had previously seen in movies was now real and unreal at the same time. Yet, nothing from the movies corresponded with reality. He suffered from schizophrenia. Everything was reversed by the cruel refractions of emotional perception. Choi's dream—and his real desire—to live in America was confronted by the experience of having a different, unanticipated status: he was an Asian and an immigrant. The Korean in LA was shocked, then frustrated and depressed. He fell ill, plagued by gastric ulcers. Art was his sanctuary, at first at Rio Hondo College in 1985, and later at Art Center College of Design in Pasadena, where he earned his bachelor's degree in 1990. His body had long since arrived in America; his heart and his stomach were there, but he was somehow unable to speak. Recognizing his problem with communication, Choi was fortune to find a mentor and friend, Mike Kelley, a sensitive but unabashed deconstructor of symbolic orders, whom he met in 1987. It was during the years of their acquaintance that Kelley's objects and installations gained widespread recognition. Kelley's subtle commentaries on collective fears and socialized desire, were localized in working and emergent middle-class life and American religiosity, especially the conflicted Catholicism Kelley inherited from his family in suburban Detroit. The friendship between the two artists afforded Choi a new trust in himself and helped him overcome his shyness. Kelley guided him toward postcolonial theory and ideas about cultural difference, and encouraged him to focus on—rather than try to discard or abandon—his own fears. Choi's first works in the late nineteen-eighties and early nineteen-nineties show the mirror image of the Americanized Korean. For looking into the mirror in reactive jubilation, as a holistic corporeal experience, and as a crucial "stage" in the formation of the ego (as described by Jacques Lacan), is contrasted with the fragmentation of the body and the series of painful, symbolic amputations to which it have rise.

Gerhard Richter's Mirror Metaphors

Mirrors and the phenomenon of mirroring are a common thread that runs through Richter's oeuvre. If painting is a subjective act, the mirror is passive: it reflects what happens in front of it and calls on the viewer to act. Instead of contemplation and numinousness—as modernist art more or less dictates—we are obliged directly to confront our own image. Richter allows viewers to determine the meaning of their own image and their relationship to it. The mirror is reminiscent of the banal photographs that Richter began using in 1962 as templates for his figurative pictures; for the photograph and the mirror represent two methods of capturing a moment. However, while the photograph preserves a moment, the mirror is not a permanent medium. Instead, in painting, it is a clear symbol for vanitas: the intrinsic is fleeting, it appears and disappears. We directly experience our own impermanence. Although Richter's work is suffused with mirror metaphoricities, these tropes also point beyond his long-established painterly virtuosity. What began with his Four Panes of Glass in 1967, continued in numerous Gray Paintings and culminated in 1981 in an exhibition at the Kunsthalle Düsseldorf: Georg Baselitz, Gerhard Richter. Mirror (1981), the work shown there and (and which remains in the museum collection today) measures 225 x 318 cm and was one of his largest works at the time. Never before had a painter questioned his own work (as well as that of his colleague, Baselitz) more coolly, clearly, conceptually, or brilliantly. In numerous other paintings, to be sure, the mirror shows what is located outside of the picture. And this, of course, is also the case with Richter: it is always objects that lie outside the boundaries of the frame that are reflected.

Culture Cuts and Strips

This is why it was important to me to include Richter's mirror in the Choi retrospective exhibition at the Kunsthalle Düsseldorf, just as I had previously brought together Choi with Jeff Koons and Takashi Murakami in 2000 at the central entrance area of an inter and transnational exhibition. In this way, a curatorial concept was realized within a broader framework. The relation of Choi and Richter, however, is somewhat different as they combine neo-conceptual approaches. Even though their oeuvres seem diametrically opposed, the reference to Richter in Choi's "digital paintings," which he began in 1999, is more than a convenient allusion. Whether borrowing from Auguste Rodin, Michelangelo, or Richter, Choi makes use of appropriation in the traditional sense in an incorporation and digestion of "masterpieces" from Western art history. The metabolic breakdown that results in each case is blatantly—and ironically—accentuated in works from the nineteen-nineties using the staple pink stomach medicine Pepto-Bismol and toilet paper. Begun a little later, Choi's Database Paintings (1999–2000) continue this process by different means, offering deceptively naïve depictions of "exotic" fauna and other imagery developed in New York using his son's painting program. In Richter's anti-painterly abstraction he found yet another new worldview—though one that could no longer play a role in his art following his definitive return to his homeland of South Korea in 2004. Logically enough, Richter also took up with abstract digital pictures in 2011 having experimented with numerous related methods and techniques. His Strip series, for example, is based on paintings whose colors are digitally analyzed and reproduced as horizontal lines. Just as Choi used Richter's Abstract Paintings and separated them into digital stripes, Richter reused his Abstract Painting (1990) in digital form. Richter reinterprets his abstract painting by filtering it through a computerized imaging process: he divides the abstract composition into smaller and smaller segments, which are extended by mirroring them on the horizontal axis, and then recombining the parts. The result is a combination of apparently randomly found stripe motifs and Richter's ordering manipulation. Both artists arrive at the same solution from completely different processes—one through disintegration and redefinition, and the other through abstraction as a figurative process for the derivation of the pictorial. In one case we witness a form of sociopolitical deconstruction of values; in the other advanced formal analysis and visual reconstitution.

The Broken Mirror

After returning to his homeland over a decade ago and writing two books on twentieth-century art theory, Choi's works became more reflective, simpler, and more open. No longer working digitally, he has instead engaged with traditional methods and iconographies. Choi seems to have stepped back in front of the mirror in order to reveal more of his own, physical self—as fractured and reflected by himself. "By himself" refers to his initially jubilant reaction when he switched back to his former cultural system after his return from the United States. At the same time, his works from the past decade seem like a broken mirrored reality that can only be entered, exited—or simply passed-through—by a fragmented self. The focused, metabolic bodily experience that distinguished Choi's early work is no longer possible. He observes his new old environment; he addresses the problems of the "American way of life" and the loss of tradition in the capitalist coopting of Western liberal-democratic structures—but his criticism is expressed uncomfortably, sometimes cynically. His concepts and statements are disguised and ambiguous; they direct the gaze to the wounds of the new value system and rub salt into them. Like advertising slogans, they promise a fleeting moment of individuality and happiness. Upon closer examination, however, they shock the viewer with an ambiguous indecisiveness that recognizes the artist as an object influenced by remote but systemic declensions of power. Or, to put it differently, in his own works Choi emphasizes the shift in values of a society of which he is a part and yet to which he does not feel he belongs, whose values he participates in producing while simultaneously "failing" to do so, whose mirror he both constructs and shatters. In a new, global world of cultural, economic, military, and climatic upheavals, crises, and catastrophes, in a world marked by migration, changing affiliations and shifting conditions, states and their associated cultural systems such as language, art, and identities are becoming increasingly provisional, and their inhabitants increasingly "stateless."
Luminous Cube was a product of, and response to, these contingencies. Choi developed various perspectives inside a structure that appears simple from the outside, like in a hall of mirrors. Set up to solicit non-Euclidian perspectives, the inner non-perspective of the cube encourages an allover perspective. He also understands the work as a commentary on the pluralist position of the cyber generation, for whom perspectival multiplicity has became natural and self-evident. But Choi—and his generation, like all Koreans who grew up before the internet—was only raised with only one perspective, which has confused and preoccupied him throughout his life.

Concepts of Mind

This dilemma has always been the topic of Choi's work, though with a renewed emphasis in in the last ten years. For him, art becomes a game of images and words, a form of conceptual art (in the best sense of the word) in which visual aspects nonetheless play a prominent role. He emphasizes the artisanal, the painterly, and the appreciation of art—or, as in his neon works, that which is clumsy or non-designed, like the calligraphic twists of his own handwriting. These works are, quite literally, signature pieces; they return again to the self, and are, in a traditional sense, authentic and masterful. Here, as earlier, Choi alludes to naked or "bare" life, his existential vulnerability and simultaneous, conceptual reflection. This is very wrong and at the same time very right: we cannot see beauty without accepting and at times only dully reflecting the tragedy of the modern—or rather, postmodern—mirror stage as a broken image of the self. Like Choi, we are in a phase of indecisiveness that programs its judgment on the status of art as an anthropological quality in the social realm of perception, including self-perception. What art and human beings are, what both can be, is inseparable—art and human beings are a symbiosis!
In the middle of an ink painting of a landscape without culture—without Western culture, to be more precise—a historical, Asian landscape scene, accompanied by words in capital letters which seem indebted to a nihilistic philosophy:
‌
WEALTH, DEBAUCHERY,
GOOD, EVIL,
RIGHT, WRONG,
BEAUTY AND UGLINESS
THESE ARE ALL
CONCEPTS OF MIND.


((Notes))
----------------------------------------------------------------------------------------------------------------------------------------------------

[1] Gayatri Chakravorty Spivak, for instance, emphasizes that it is politically necessary to try to understand identities—even if only temporarily and from a strategic point of view—in order to expose these identities as necessarily false. See, "Can the Subaltern Speak?" in Marxism and the Interpretation of Culture, Cary Nelson and Lawrence Grossberg, ed. (Chicago: University of Illinois Press, 1988).
[1] Cody Choi, email to the author, March 22, 2015.
[1] "In 1987, I met Mike Kelley who was not yet the famous artist he became, at Art Center, Pasadena. Mike was the only teacher who understood and sympathized with my anger and cultural difficulties; but he was different from other teachers. He caught my heart and always gave me advice. The other teachers only mentioned Western art and Western aesthetic and academic ideas . . .!" Cody Choi, email to the author, March 10, 2015.
[1] See, Elisabeth Sussman, ed., Mike Kelley: Catholic Tastes, exh. cat., Whitney Museum of American Art (New York: Whitney/Abrams, 1993).
[1] For the exhibition Continental Shift at the Ludwig Forum für Internationale Kunst, I invited Murakami and Choi, among others, to exhibit works alongside the permanent installation Made in Heaven by Jeff Koons.
[1] There are several other relations: Koons and Choi were also affiliated with the Jeffrey Deitch gallery in New York; while the parallel Asian backgrounds of Murakami and Choi were important for my exhibition concept about Japan and Korea which featured their work alongside American pop art from the collection of Peter Ludwig. The aim was to make clear—in the sense of "stymieing"—the new predominance of Asia on the threshold of the twenty-first century which challenged the predominance of the West—the US, in particular—in the second half of the twentieth century.
[1] The exhibition Der zerbrochene Spiegel: Positionen zur Malerei, curated by Kasper König and Hans-Ulrich Obrist was at the Deichtorhallen Hamburg, October 15, 1993 to January 2, 1994.
[1] These remarks and those following draw on an email from Choi to the author, March 10, 2015.
[1] See, Giorgio Agamben, Homo Sacer: Sovereign Power and Bare Life, trans. Daniel Heller-Roazen (Stanford: Stanford University Press, 1998).
[1] One theory states that video art has been so successful because it ignores the moment of the viewer and continually illuminates the dull surface—a question of presentation and immersive contemplation and anticipation of perception.
[1] See Hans Belting, An Anthropology of Images: Picture, Medium, Body, trans. Thomas Dunlap (Princeton: Princeton University Press, 2011). The concept of the image that is discussed here was developed out of the interrelationship between mental and physical images. It also refers to the media on which they appear, in which images embody themselves and thus determine the physical experience of contemporary viewers. In this sense, every visual history is only the other side of a cultural history of the body.
Cody Hyun Choi: Canons/Cannons
Marie de Brugerolle, 2015


First meeting, first steps (mid-nineteen-nineties)

I met Cody Choi in 1995 in his studio on Greenwich Street in New York, having been invited there by Dennis Elliot who was the director of ISP program in New York. After Hors Limites: l'art et la vie, for which I was adjunct curator opened in November 1994 at the Centre Pompidou in Paris, an exhibition addressing the origins of happenings, "events" or performance art, I went to the Museum of Modern Art in New York to work on a Bruce Nauman retrospective. It seemed to me that there were connections between Choi and Nauman, notably in their shared interests in constrained bodies, the use of language as a tool, and the redeployment of objects and materials from American consumer society—sublimated by philosophical inquiry.

A number of important pieces were installed in Cody's studio. They were significant not only in terms of the artist's own work and development, but also in relation to their historical context. It was here that I discovered the Bad Drawing series (1992–93) and the wooden boxes of Cody's Legend vs. Freud's Shit Box (1994–95) as well as those that made up Ego Shop (1994). Cody was also finishing a series of Edge Paintings (1995) and three pieces in particular caught my attention: The Last Gasp (Sitting Coffin/Energy Container) (1994); the "David" from Cody's Legend vs. Freud's Shit Box; and High Heel Neurosis (study of a female energy balance against gravity) (1994–95).


A post-appropriation digest 

The Last Gasp (Sitting Coffin/Energy Container) (1994) is a sound sculpture that functions as both a reappropriation and a unique investigation—with nod to René Magritte and Mike Kelley. It might be termed a "digested appropriation," a gesture that no longer refuses to make something new from something old, offering a shameless ricochet of an artistic form that is constitutive of modernity itself. For the "life-sized" wooden coffin of The Last Gasp is indebted to a series of paintings by Magritte in which the Belgian Surrealist offered a new perspective on several key images associated with the origins of modern art in France, including three paintings by Magritte that feature a coffin: Perspective II, Manet's Balcony (1950), Perspective I: Madame Récamier by David (1951), and the related Perspective: Madame Récamier by David (1951). Magritte also created a bronze sculpture based on the latter, Madame Récamier by David (1967), that is almost the same size as a real piece of furniture, and a little larger than the original painted by Jacques-Louis David in 1800. The decision to reproduce Magritte, who himself remade—or hijacked—works by his predecessors, is anything but haphazard. For each of the three French painters from whom Magritte "borrowed" salient forms—François Gérard (1770–1837), David (1748–1825), and Édouard Manet (1832–83)—are associated with the rupture that marks the passage from the ancien régime or a "classical" order to the onset of the modern. Choi was attuned to both the irreverent "pastiche" of dominant models of Western visual culture and to metahistorical and metaphysical considerations related to his "applied" philosophy.

I remember our conversations about the writings of Gilles Deleuze and especially Jacques Lacan when I returned to New York in 1997, shortly before Cody himself decided to go back to Korea. He told me that he felt he had "absorbed everything" that modern Western philosophy could teach him. Once, when we were walking in the gardens of the Nogushi Museum in Queens after an afternoon spent with friends, Cody told me about his new research. He was studying traditional Chinese philosophy with a "master," and at the same time starting to hang out time with a group of young "hackers" who were teaching—and debating with—him about digital culture. I can picture him commenting on the calm beauty of the museum's rock gardens, recalling how Mike Kelley had told him how much he admired Isamu Noguchi, while at the same time beginning to walk with a heavy, applied step. At that moment I noticed the beauty of his shoes, made from the best materials by one of the trendiest Korean designers. To my mind, until that time Cody wore old shoes that clashed with his American biker's jacket. In response to my questions Cody answered that his philosophical work was beginning to have an impact on his body, on his way of walking and that he was beginning a period of transition.

It was then that I remembered Magritte's shoes (The Red Model, 1934) and the High Heel Neurosis piece that Cody had been working on when we first met. On Cody's feet, as it were, Magritte's shoes had literally become plastic forms—a pastiche of the Belgian painter who knew how to ridicule his own work, especially in his so-called Période vache in the later nineteen-forties. Magritte's self-parody targeted the hegemony of the Parisian artistic scene, and is not insignificant that all this transpired in 1948, during the Cold War, when the world was split into two on either side of the Iron Curtain.

The impact of a dominant aesthetic canon refers to restrictions (of the body, of taste, of making) mandated by convention. The very title High Heel Neurosis (study of a female energy balance against gravity) (1994-95) could be sounded out as "High Hell," alluding to the fact that in both Western and Asian traditions, women's feet were often subjected to aesthetically-occasioned "torture." We are familiar with the foot binding originating in the courtly etiquette of tenth century imperial China and not eradicated until the early nineteen hundreds that prevented women from walking and inflicted lifelong damage. Accompanied by an explanatory diagram that seems to account for why "office girl's legs are beautiful," Choi's wooden sculpture has something in it of another Chinese ritual, "Death by a thousand cuts"—a photograph of which came into Bataille's possession in the mid-nineteen-twenties. Cody explained to me how lifting the sole of the foot unsettles the posture and also blocks the correct irrigation of the brain, due to anchoring and circulation of corporeal energies. We can see how archaic and modern myths combine endlessly to recreate "canons" that are little more than "straightjackets."

In everyday French parlance, canon is used to designate a beautiful girl or a handsome boy, as well as a weapon of war ("cannon" in English) that propels balls, or the barrel of a gun. Like the English "canon" it also denotes a code of laws (as in the canon law of the Catholic church), a more general established principle, or a group of exemplary literary or other works—rule-governed, often dogmatic, systems established by convention. Choi's work is anchored in a unique metahistorical reading of the processes according to which art was canonized at the turn of the twentieth century. As we will see, the question of rules and of the canonization of contemporary practices corresponds to the criticism of a type of colonization. It is in dialogue with artists belonging to moments of rupture such as Michelangelo, and refers to an ability to constantly reactivate the question of modernity as an unfinished project. It is about an aesthetic that goes beyond the will to imitate, reminding us of the ultimate value of art.

This raises the question of artists who work outside the studio, such as Robert Smithson, for whom the university became a "studio" when he decided to take up teaching. Smithson wrote explicitly about the "fall" of the studio since the time of Michelangelo. This reconfiguration achieved a kind of critical mass a few years later when John Baldessari commenced his "post-studio" course at the California Institute of the Arts, Valencia, California, making his class into a place of translation and transmission. Today, Baldessari often receives small groups of artists in his studio to continue the discussion.

I remember our visit to Louise Bourgeois, at her Chelsea home, one spring Sunday. Louise welcomed us as usual, having asked the usual question: "Do you have a cold? And your friend, is he ill?" Her fear of germs didn't limit her curiosity about young artists, and "living room" conversations quickly became fraught with staged irony. The pink color of the Pepto-Bismol used by Choi fascinated her. So Louise began to imagine badly stitched figures in fabric, puffy figures that sometimes turned pink.

Choi's "David" disturbs canonical rules in two respects: in relation to neoclassical values and in relation to kitsch. It is anti-canonical by virtue of its challenge to classicism as much as for its annexation of mass-produced materials. Its "form" is not simply the opposite of that posited by convention, it is "beyond recovery" and unclassifiable. For starters, it is not called "David" but Cody's Legend vs. Freud's Shit Box (1994-95). It is an iconic statue in the antique sense of the term—that is to say, a portrait of an individual—whereas Michelangelo's sculpture is not a "proper" portrait, but rather the representation of an idealized figure. It is also a heroic nude, following a tradition dating back to antiquity that was accentuated under Augustus, the first Roman Emperor (27 BC to 14 AD). It is also the product of an aesthetic, mystic, and political program: Apollonism. If Michelangelo's David (1501–04) symbolizes the Florentine Republic, unseating Donatello's Judith and Holofernes (1455–60), one measure of its audacity is attested by the moment chosen for his figure's pose: an almost lascivious contrapposto, the calm before the battle. David represents the oppressed minority that wins thanks to its courage and wit, faced with a giant who is, by all appearances, stronger and better armed. Choi transfers the message of this allegory to postwar relations between Korea and the United States—and to postcolonial experience itself. To attack this monument is literally to appropriate both an academic model and a universalist project by means of a work the scope of which is political because it is aesthetic.

This is where the exemplary force of Choi's work is located: a strong aesthetic in the service of philosophically-inclined political thinking, yet deeply vested in corporeal materiality. Molding his own body in the pose of Michelangelo's figure, the artist is in dialogue with both the Florentine "original" but also with Auguste Rodin who was criticized for having "molded from nature" by way of a life cast. To make a wax mold, instead of carving directly into a block of marble, poses questions about the history of sculpture in a "post-medium" era. The idea of "post-medium" was first suggested by Rosalind Krauss, who stressed the insufficiency of Clement Greenberg's notions of modernist purity and its replacement with practices defined by heterogeneity, interdependence, indeterminacy, and, ultimately, obsolescence. To paraphrase the artist Morgan Fisher (who was, in turn, paraphrasing Walter Benjamin): "It is when something is obsolete that it can become revolutionary." Krauss's point of view is the opposite of what is implied by the postmodern condition, or by conceptual art, installation-based practices and relational aesthetics: moving on from the white cube is not inevitable, perhaps not even possible. In effect, the technical extension of media restores the autonomous and specific nature of the work of art, so that the "white cube"—in its role as an ideal space—becomes, like Michelangelo's block of marble, the immanent gangue from which the work is to be released.

So, how does Choi's work question post-medium specificities?

To answer this question we need to understand that the very interaction between ancient and modern practices leads quite directly, in concept and fact, to the persistence of the medium. When Choi named his sculpture and thus created a "portrait," he was no longer working in the heroic mode. For his nudity is fashioned after nature and is not subject to the canon. We see a man of wax with one foot in a basin of Pepto-Bismol—literally, "a giant with feet of clay," who displays his flaws, pain and weakness. Here, the contrapposto is a way of maintaining a precarious balance, one that connects it in a different manner to the sculptural work of Bourgeois, who also speaks of this sensitive, fragile tension in her work.

The rhetoric of the "exemplary" cedes its place to a hybridization of ways of making—and being—and in this Choi uses the "ruse of the metis" about which Michel de Certeau writes—the apparent appropriation of the rites and traditions of an invader so as to be able to ensure the survival of one's own traditions. One could speak here, of syncretism, or even of anthropophagy in a symbolic sense, methods for thinking a world in transformation. In Choi's work, the plinth is replaced by a pierced box, the evacuated form of which corresponds precisely to the hips of the seated artist. It is the measure of a single individual, and any use of the work must adhere to this scale. We are reminded of the first "corridors" of Bruce Nauman, which were also presented with the constraint of adapting themselves to the unique nature of the artist. Choi built his "legend" from these two disparities: an antique model derived from biblical history and a box of excrement. The artist "performed" the two parts of his sculpture by first molding his body and then shaping its outlines in the negative excavation. This emphasis is reinforced by the photographs that accompany various steps in the production process. The gap becomes a trace, marking an absence, the reverse side of the mold, the hole of the cut. Similarly, the constitution of a volume in wax is one stage in the technique of lost wax casting (to create bronze sculptures, for example). But Choi makes the maquette into the final form, and the shipping crate or "waste" into a plinth. In this way he inverts the founding principles of the rules of art, calling into question the established borders between the techniques that frame disciplines. It is by these means that the work opens-up new articulations between codes: the artist becomes the vector for such new perspectives, and momentarily incarnates the stakes.

Golden Boy Poster (Heidegger in Bagesvaerd Church) (1986–91) is based on a similar move. I remember seeing the poster that informs this piece with Cody for the first time in a small gallery in New York, and hearing his comment on "pseudo-heroes." In Golden Boy Poster, Choi brandishes a bottle of Pepto-Bismol, the popular stomach medicine, probably first used in art by Ed Ruscha in screen prints such as Pepto-Caviar Hollywood (Cirrus Editions, Los Angeles, 1970). Text and image are fused in Ruscha's work as they are in Cody's, and there is a line of force that underpins the work. The repurposing of consumer products—taken up by other artists in the LA scene, notably Paul McCarthy (ketchup, syrup, and sundry foodstuffs) and Mike Kelley (deodorizers)—offers a social critique directed by what John C. Welchman terms "digestive" philosophy, but also a masquerade or disguise. McCarthy, for example, explains that ketchup designates the fake blood used in films, the abundant and outrageous gore that makes the artificial obvious. Printer's ink, and traditional screen print inks, are replaced by foodstuffs, perverting the artisanal process.

Reversing the dichotomies between rough notes / work of art, hero / clown, and crate / plinth, Choi uncovers a dimension that is already at work—though not always discussed—in Michelangelo: an intermittently macabre humor, and a penchant for the grotesque. As Smithson noted:
If one considers Michelangelo's grotesque sense of humor "pictorial illusion" then one sees art in terms of realistic and natural content. Modernist criticism recoils at the sight or thought of Michelangelo, because the organic is threatened by what Wolfgang Kayser calls "the annihilating idea of humor." Realistic and naturalistic criticism fears the cosmic laughter inherent in the grotesque (grotto-cave)—the abyss.
It is the fall of the studio that modernism fears.


Withdrawn body = hole of spirit (or dead end?) 

Like Nauman and Kelley among others, Choi takes on the figure of the "trickster," or Divine Rogue. By hijacking conventions he marshals an economy of negativity to produce twisted meaning. The holes in the wooden crates give birth to new figures—outlines of a phallus, an arm, a head, create a new, fragmented body, established by a founding absence. It could represent something that is missing, or a space for play, or for breathing, as with a musical instrument, to allow air to circulate and sound to pass.

The Last Gasp becomes, then, The Last Gaps, the mark of a separation between East and West, between different systems for the representation and understanding of the world, between language and the inarticulate. With sardonic corporeal humor, Choi creates a musical coffin the sonorities of which generate an atmosphere made up of all of the "body's airs": belches, flatulence, hiccups, even a "musical vagina." The circle is thus complete—from Madame Récamier to the renovated "perspectives" according to which she is perceived, from David to Magritte by way of Choi, the seat of the Muses has taken on a real form and become a sound sculpture. The performative nature of the piece brings to mind Kelley's Performance Related Objects (1977–79), "instruments" that were themselves in dialogue with Luigi Russolo's The Art of Noise (1913) and its argument for a future music constituted by everyday noises.


The message is the alphabet

Cody Choi is adept at making witty remarks and puns, both written and spoken. He is aware that the alphabetical script of the Korean language, famously invented in the fifteenth century, became a means of resistance under the Japanese occupation in the first half of the twentieth century. Remembering, also, the symbolic nature of illuminated writing (especially in the work of Nauman), Choi's use of these signs to write texts in neon offers to renew the struggle by releasing another round of resistant meanings. Down Side is Heavy (2010-11) and When you say no, you know something. When you know something, communication is impossible. (2009-11) use modernist codes to circulate proverbs invented by the artist that announce the renewal of Eastern philosophy—as it might be applied to a Western system. Fortified by a custom variant of the linguistic "wit" about which Freud wrote in his essay on "Jokes" (1905), Choi uses the dominant language to illustrate its own loss of momentum . . . and the gift is returned to the sender.

I believe in Roman Jakobson's claim that language is a dominant "cultural form." The neon works arose from my first experiences after returning to Seoul from the United States in 2004. There are so many billboards in Korea—in a mix of languages, English, Chinese, and Korean. Some of them are in English but use the Korean alphabet, some of them are Chinese with the Korean alphabet, some are the reverse and some of them are all mixed up. What kind of culture is that? Recently, the English language has become one of the most important issues in Korea. Some rich parents force their children to have tongue surgery so that their English pronunciation will be more natural. They want to be like Americans in speech, while their manner must be humble, in line with Chinese Confucian precepts. This gives rise to a new race of Koreans. I was angry at this development, so I translated a paragraph of Chinese philosophy into English and transferred it to the Korean alphabet on a neon billboard. What results is not a binary opposition, but a multiple overlapping.

Recent paintings such as No Ego No Suffer (2001–13), mounted on an ancient fabric used for mourning garments, testify to a form of melancholic nostalgia for the historical Korea—epitomized by the Choson dynasty, an era noted for a renaissance in the arts that underwrote Korean cultural identity and which Choi wants to help reinvent. The impertinent humor Choi shares with Baldessari recurs in the "Double Bill" series (2012)—also in dialogue with the history of art—and in his recent Episteme-Sabotage series (2014). Here, Choi remakes some of the key paintings of modernity: Edvard Munch's The Scream (1893) in Episteme Sabotage-Shit, (2014); Manet's Olympia (1863) in Episteme Sabotage-Flower from East (2014); and—fast-forward a century—Ruscha's Hollywood Boulevard (1973) which is transformed into Episteme Sabotage-Stone (2014). Under each reproduced painting, a piece of white fabric, piece of artist's underwear or T-shirt, is marked with a painted message.

The cuts and amputations Choi inflicts on these (and other) pieces relates to aspects of colonial and postcolonial history that are often ignored in the sanctioned narratives of modern and contemporary Korean art. The Episteme Sabotage works, like Made in USA (1986–2002), Bonder Bounder, m&m (2011–12) and Gift Exchange 2 (2009), are all boomerangs originating in some sense from a potlatch. We know that when certain gifts are received they confer a debt; I want to suggest that these works can be understood through the principle of "counter-gifting" or giving back. The small, fetish-like totem of Bonder Bounder, m&m, (2011-12) a sort of plastic phallus, for example, invokes the monumental stones symbolizing fertility that can be found all over Korea. The life-sized plastic weapons suspended on either side of it in this mobile are a nod to the phallocentrism propagated by Hollywood films and Western cultural marketing. The debt-laden counter-gift becomes a treacherous, even poisoned, gift. On the tiny plinth of Gift Exchange 2 (2009) fake pink and green plastic "Nikes" are wrapped in rubber. This strange "wrapped gift" also contains a knife blade pointing upwards: it is a contemporary totem that, through the metonymic effects of its parts simultaneously standing-in for—and contending against—a global commodity system, represents a backlash, a kind of postcolonial effect. Choi told me about the American army blankets he used for his paintings, Pepto-Bismol Hit and Overlay, Rambo (both 1989-90), but also recalled the smooth tires sent from the US to Korea with which he and other Korean kids would play. These old, retreaded tires, donated scraps that doubled as an efficient mode of Western dumping, were repurposed in Korea to produce fake Nikes—part of a whole ghost product line of commodity objects simulated after brand-name "originals" sold in West. A fair backlash?

Looking beyond their real life and real world locations, Choi's use of these scraps and fragments relates to a conceptual counter-aesthetic that brings his work alongside that of certain feminist artists such as Mary Kelly. The base materiality informing Post Partum Document (1973–79), for example, is evoked in Choi's Night Soiler, No. 90–2 (1990–92), a painting made with stained layers of his daughter's excreta that he had first buried and then dug up. For the artist it was a case of delivering an offset to a monocentric, enunciative apparatus, opening it up to new perspectives, suffusing it with humor, and bearing witness to history by pointing outside of its margins. Here, beauty is revealed as a weapon.


((Notes))
----------------------------------------------------------------------------------------------------------------------------------------------------

[1] The earliest version of Perspective II: Manet's Balcony appears to be a red chalk drawing made ca. 1948–49.
[1] Lingchi or "Death by a thousand cuts" is a Chinese torture that consists of cutting away the flesh of a living person piece-by-piece, opium being administered to prolong the suffering. Georges Bataille writes of the practice in Les Larmes d'Eros (The Tears of Eros, 1959), noting that the photo he reprinted was published for the first time in George Dumas's Le Traité de Psychologie (Treatise on psychology, 1923–24) and that Adrien Borel, one of the founders of the Société psychanalytique de Paris, gave it to him in 1925.
[1] On this subject, see the exhibition catalogue, Robert Smithson: Une rétrospective, le paysage entropique 1960–1973, ed. Maggie Gilchrist and James Lingwood (Marseille: Musées de la ville de Marseille, 1994). In the first head  text for his essay "What Really Spoils Michelangelo's Sculpture" (1966–67), Smithson cites Clement Greenberg's discussion of Michelangelo's relation to pictorial illusion (see page 167): "However, what really spoils Michelangelo's sculpture is not so much its naturalism as, on the contrary, its unnaturalistic exaggerations and distortions which place themselves more in the context of pictorial illusion than in that of sculptural self-evidence." Clement Greenberg, "Modernist Sculpture, Its Pictorial Past" (1952), reprinted in Art and Culture: Critical Essays (Boston: Beacon Press, 1971), 161.
[1] In 1995, while assisting Robert Storr with the Bruce Nauman retrospective at the Museum of Modern Art, New York, I also worked for Louise Bourgeois. Her series of sculptures in stitched pink fabric represented figures of often exaggerated size, such as Three Horizontals (1998).
[1] When first exhibited at the French Salon in 1877, critics accused Rodin of having cast L'Âge d'airain (The Age of Bronze) from a living model. Even if Rodin proved his intentions, a certain level of doubt persists.
[1] See, Rosalind Krauss, "A Voyage on the North Sea": Art in the Age of the Post-Medium Condition (London: Thames & Hudson, 1999) and Under the Blue Cup (Cambridge, MA: MIT Press, 2011).
[1] See, Michel de Certeau, L'invention du quotidien, 1 arts de faire, (Paris: Gallimard, 1970), 63–64. De Certeau notes that, "various theoretical comparisons will allow us to better characterize the tactics, or the polemology, of the 'weak.' The 'figures' and 'turns' analyzed by rhetoric are particularly illuminating in this regard. Freud already noticed this fact and used them in his study on wit and on the forms taken by the return of the repressed within the field of an order: verbal economy and condensation, double meanings and misinterpretations, displacements and alliterations, multiple uses of the same material, etc." Michel de de Certeau, The Practice of Everyday Life, trans. Steven Rendall (Berkeley: University of California Press, 1984), 39. De Certeau distinguishes between the ruse and the "bricolage" of Lévi Strauss, which is both a tactic and a strategy.
[1] See, for example, Bruce Nauman, Performance Corridor (1969). Here the dimensions of the corridor are based on the proportions of the artist's own body. Two wooden panels are installed twenty inches apart, one extremity being open and the other closed-off by the wall on which they lean. Lacking instructions, the spectator may enter the corridor but does know what is at the end of it. This first corridor arrived just after Nauman's film exercises, notably Walking with Contrapposto (1968), in which Nauman's body is posed in a contrapposto stance.
[1] Robert Smithson, "What Really Spoils Michelangelo's Sculpture" in Unearthed: Drawings, Collages, Writings, ed. Eugenie Tsai (New York: Columbia University Press, 1991), 73.
[1] Present in all civilizations, the figure of the buffoon or the clown upsets the rules of societies. On the myth of the "trickster" see Carl Gustav Jung, Le Fripon Divin: un mythe indien (Paris: Georg, 1997).  See also, Jung, On the Psychology of the Trickster-Figure, ed. Herbert Read (London: Routledge and Kegan Paul, 1968).
[1] See, Luigi Russolo et al, The Art of Noise: Destruction of Music by Futurist Machines, trans. Robert Filliou (Sun Vision Press, 2012). ((Unable to find publisher info, does the author have this?—I added this note and also could not find publisher location))
[1] From the sixth to the fifteenth centuries, the Korean language was based on a system of ideograms, close to Chinese kanji, comprising over ten thousand signs. In the fifteenth century, Sejong the Great imposed the Hangul, an alphabetical system, in order to spread literacy as widely as possible. Scorned at first by the educated classes, in the twentieth century this vernacular writing became a form of resistance under the Japanese occupation.
[1] Cody Choi, conversation with the author, winter 2015.
 [1] Potlach is the act of giving, and receiving in return, during ceremonies in which objects are exchanged but no money changes hands. Practized widely in the Pacific region and by American Indians, the main purpose of potlatch was to avoid war. However, gifts create a debt that must be honored, with the consequence that villages might be utterly destroyed in cases where the exchange is based on a superior counter gift. See, Marcel Mauss, The Gift: Forms and Functions of Exchange in Archaic Societies, trans. Ian Gunnison (London: Cohen & West, 1966); originally published as "Essai sur le don: forme et raison de l'échange dans les sociétés archaïques" in L'Année Sociologique in 1925; and Georges Bataille, The Accursed Share, Volume 1: Consumption (New York: Zone Books, 1991).


----------------------------------------------------------------------------------------------------------------------------------------------------

CODY CHOI : POST PERFORMANCE PAINTINGS,
Marie de Brugerolle, 2017


Cody Choi's work is anchored in a profound thinking that emerges from his experiments transformed by matter. The aesthetic of transgression that has been implemented since his first performances has produced sculptures and paintings that address art conventions and push them to their limits.
The body at work is first and foremost his own, brought into confrontation with the canons of western culture sublimed by classical sculpture, being itself turned towards its Greek and Roman roots. But wasn't there already an idea of pastiche or at least challenge in Michel-Angelo's David whose proportions go beyond the norms of nature?

If Michael Angelo included the "non-finito" in certain artworks, like Slaves (1513-1515), and Moses (1513-15) before that, Cody Choi's David questions the similarities between the formal canon and the subconscious roots that innervate it. The title Cody's Legend Freud's Shit Box (1994-1995) indues a connection with the question of sublimation, dear to S.Freud. The work of art would be the culmination of a process of transformation of the sexual urge. Cody Choi's David has its foot in a pink basin, filled with Pepto Bismol. It stands on a plinth that is simply composed of boxes that were used in previous performances, with the artist inserting his body into the holes that correspond to the measurements of different parts of his body, in this case his posterior while he is crouching (Untitled, 1994).

The artworks of Cody Choi question the limits of what we consider as sculpture or painting, which is in itself the question of modernity, but more particularly he gives form to emotions that are the result of an experience of frustration. This emerges from the gap between the imagined projection and reality, and it is this that is confronted, challenged and overtaken by the forms produced.
Right from the first paintings and performances, the body of the artist is at work, not as a completed portrait but as vector of an energy that is common to all. This energy is that of frustration, he explains. We could say that it is this gap between what is desired and the real, between what we project and what stands firm that must be transformed by the artistic act. Cody Choi chooses not to fill this gap but rather to use it as a vibration, on the scale of his body, cast but not sculpted in marble, is a decision to halt the process at a point before bronze casting, in an unstable fragility. This is accentuated by the basin filled with a liquid palliative that becomes a visible prothesis for a suffering body.

Playing between gravity and colorful perception, the pictorial pieces of Cody Choi are consequences of his initial performative works. The use of Pepto Bismol is of the domain of the pharmakon, both poison and remedy, an artificial color that reminds us of flesh and the internal functions of digestion and transformation of matter. The "non-finito" is here valued as a form that acts, in the same way that we speak of "imagenes agentes", that is to say having a certain efficiency, an impact, on the viewer.
It is the effect of the real that produces this, and not sublimation. Gravity, that is to say the relationship with the ground, with matter, with the low, is one of the reversals of modernity and more particularly of "camp" culture to which this manner of emphasizing the artifice belongs, through the use of objects for their intended purpose.
This use of objects, this functionality maintained in the final artwork, creates a double tension. A tension and space between what would be art and what would be non-art, a tension and space between the desire to see and the desire to know. Cody Choi appropriates more than objects of use, he experiments with them in a form that reactivates the tension. His pieces proceed then from a spacialization that provides a place for the viewer, a place from where to watch and physically feel the transgression.
It is in this that Vacant Strip (2016-17) is both a nod to Minimalist and Baroque sculpture. We are aware of the criticism that was made by Michael Fried in his Art and Objecthood (Artforum, March 1967) article, towards the art that he calls "literalist", that would be one end of art, because Minimalist sculpture, offering a place to the spectator, deviates from the strict definition of the medium. Vacant Strip leaves a free space, a breath between the vertical object and the position of the viewer. This space is outlined by the rim of a disc, the flat base of a pole dancing bar, flat on the ground, from which the sculpture borrows its proportions. This reflecting disc functions both as a plinth, a stabilizing base and as a mirror. We know these bars that propose small mirrors to clients so that they can look under the skirts of the waitresses who aren't wearing any underwear. One's view is thus skewed in comparison to the frontal nature of the vertical mirrors that surround the usual podiums in strip clubs. Could it be a dialectical confrontation of Western customs (bars with mirrored walls represented in modern painting, such as Manet's Bar au Folies Bergères 1881) and the bars with horizontal mirrors referred to above that are widespread in Japan and perhaps also in Korea?

Or even a dialogue between Minimalist sculpture that opens the space up to the viewer, and includes the latter, "American" art and the Baroque, born in Italy, which also opens out the space of the painting as an extension of the land? Indeed, the body of the spectator is summoned by the painting of Caravaggio, for example, and the plane of the painting seems to be an extension of secular space. Here, the spiral movement that would form a torsal column is to be imagined by the viewer. The base has given way to a platform, whose shimmering gloss also evokes the slipping of gold from the frame of the painting onto the ground. The column has given way to the exercise bar, the absent body of the goddess is that of the striptease dancer, who only shows herself for money, as we are reminded by the artist. Beyond a somewhat simplistic criticism of the commodification of the bodies, one could see in it a statement validating the force of the "pay to see", in other words, the effort to be provided by the viewer so as to obtain the object of their desire.

The boy's desire to see under the skirts of girls is simply the curiosity to know where we come from and where we go. It makes the girls, who are not fooled, laugh, and it makes the world turn in an economy that keeps on going. Cody Choi articulates this essential question with humor and wisdom and goes beyond the postmodern cause of the pastiche of an art of facade to place the minimal aesthetic and the baroque whirlwind back to back. The decor that multiplies the points of view, via this supporting axis, defies the symmetrical rule of conceptual art and modernist expectations. A body will be there, this is what holds the piece together.
A post-performative painting, this implies an awareness of performance as a practice of re-presentation. A conscious re-presentation of itself but not a self-centered one. Centripetal.

Color Haze could be a nod to Kandors (2011) by Mike Kelley, or even to the Dream Machine (1958) by Bryon Gysin or to the Modulator Espace Lumière by Lazlo Moholy Nagy.
It is interesting that the two men, years apart, were struck by a perceptual experience of projection in the city of Marseille, where Cody Choi exhibited his David for the first time in 1994 and where he had a major exhibition in 2015. The Color Haze is a luminous machine that produces colorful effects in motion. We think of holograms, those of Bruce Nauman and those dreamed of by Marcel Duchamp, we think of the consequences of gravity on the colorful organ that is the rainbow of the light spectrum. Cody Choi is a painter and knows it. He knows the rules, the conventions and the way that things are done, all the better to transgress them.

Transgression is a serious matter, it concerns the Law, that of the father, the fathers, but also the Gods. Transgression occurs at the risk of loss. That of recognition, that of being a prophet in his own country, icon in a world of art converted to the fetishism of the commodity.

How does this transgression take place? Through frustration, lack, the hole, or the false hole, in other words, the space that makes the colors vibrate. The colors are then like the vowels of an alphabet whose consonants, more masculine, are erased, cast, slipped, so that one can read the name of the colors "all over".

Cheesekhwa (Color Painting) (2017) is a grating word game with regard to a movement in Korean painting from the early 1970s, Dansaekhwa (Monochrome). At the same time as being the antithesis of the monochrome, as the paintings are literally both polychrome and not abstract, it is also a pun on the popular American pejorative expression: "cheesy", which designates a thing of bad taste, "kitsch" in a way. Cody Choi evokes the contradiction of an image impossible to decipher in a scholarly way, to be read, but only viewable in a sensitive manner. Moving from sensation to emotion, being the Cézanien project that opened up modernity, this would make its return within the project? In any case, this Cheesekwa series of paintings could not exist without a historicist dimension, that is to say, critical of contemporary history.

One of the actors of the Dansaekhwa movement, Lee U-Fan, made a trip to Japan in the mid-1950s and spent time with the Gutaï group. Gu means instrument and Tai, the body. The Dansaekhwa paintings are certainly monochromatic but also make use of gestures that imply slippage, sometimes to the point of tearing the surface. Here the ambiguity is kept in suspension. What is transgressed? The modernist tradition of "all over" and Jasper Johns? The abstract expressionism of a Pollock, reader of the magazine Gutaï and precursor of Allan Kaprow? Or indeed contemporary acculturation that has flattened history into a continuous present?
Mike Kelley Dyspeptic Universe: Cody Hyun Choi's Pepto-Bismol Paintings , 1992
 

Kelley wrote this brief essay on the Korean-American artist Cody Choi shortly after he completed his degree in fine arts at Art Center College of Design, Pasadena. It was first published in Cody, Dip The Pink (Seoul, Korea: Ya-Jung, 1992), and reprinted in Cody Choi: XX Century (New York: Deitch Projects, 1999) and Mike Kelley, Foul Perfection: Essays and Criticism, ed. John C. Welchman (Cambridge, MA: MIT Press, 2003). A couple of years after its appearance, Choi redirected his interest in Pepto-Bismol from painting to sculpture in a striking series of pedestal-mounted statues modeled on The Thinker of Auguste Rodin, made with toilet-tissue papier-mâché drenched in the pink medium. This version of the text is from Foul Perfection with notes by Kelley and myself.
 
—John C. Welchman
 

In the United States there is a medicine for stomach cramps and diarrhea called Pepto-
Bismol . The medicine is a bright pink liquid familiar to everyone—so familiar, in fact, that an American traveling to another country is shocked to find no equivalent for it there.
It is sufficiently ubiquitous in the United States that we've come to mistake it for a "natural"
product: there must be some, interior, reason for its color. The pinkness itself must have some
soothing quality; its pinkness must be a by-product of an element integral to its curative powers.
 
Nonpink medicines are lacking this special something. Standing in some foreign airport examining the row of stomach medicines—all of them pinkless—is a revelatory experience:
you have your first conscious thought that Pepto-Bismol might be pink because it has been dyed with food coloring. That's when art comes to mind. "Art," because you've been duped.
The façade of the pink remedy was so seductive it made you believe that something merely
decorative was actually essential.
 
Cody Choi is a cultural emissary to America, seeing things as exotic that Americans take for granted. Arriving from a Korea, where pink has different connotations, he is in America to reveal our cultural biases, to make us see the normal and familiar as strange and discomforting.
His paintings are overtly decorative, but only to point out the fact that decoration is physically effective. Would Pepto-Bismol work as well as it does if it were not pink? No, it wouldn't. It couldn't. I can think of only one other artwork that actually incorporates Pepto-Bismol: Charles Ray's Marble Box Filled with Pepto-Bismol (1988). A large open-top, white marble cube filled to the brim with Pepto-Bismol, Ray's piece takes as given the medicinal associations of its featured liquid. The box seems to conflate minimalist sculpture and the vomitoriums of ancient Roman arenas. To those versed in Western art history the mix is an unsettling one, producing a feeling of stability gone sour. Pepto-Bismol aside, it's even hard to recall many artworks that are colored pink. For some reason pink has been deemed an unsuitable color for art. Perhaps it's art's "noble" stature that occasions this relegation. For, when pink is used, it is generally seen as perverse, as something purposefully wrong. John McCracken's plank sculptures from the nineteen-sixties are a case in point . Done at the same time as the minimalist work of Donald Judd and Carl Andre, these hot-colored versions of minimalism could not be understood as anything other than contradictory. They seemed to be caricatures of minimalism because their color was so unserious, so inappropriate to the sculpture's simplicity of form. Generally, pink is used in fine art as a weapon, deployed deliberately because of its inappropriateness. It is a color too loaded with cultural associations from outside the art context to sit comfortably within it.
What, then, are these associations?
Well, the primary cultural reference of the color pink is its association with young girls.
Pink is the color of little girl's rooms, dresses, and playthings. Measured against this scene of identification, its "inappropriateness" to art unmasks the masculine orientation of the art world. In the art context, pink things come off as effeminate. Pink is also thought of as a "decorative" color, and decoration bears similar gendered connotations. It is frilly and useless: it dwells in the home and not in culture; it's about façade, not truth. A government building would never be heavily decorated, or pink—either of which would make it seem untrustworthy. But perhaps it is this feminine aura that has made Pepto-Bismol such a popular product. When one is sick, one wants to be mothered. One wants to adopt a submissive "feminine" role and be cared for. Pepto-Bismol appears as an image of soothing mother's milk to the adult infant suffering from colic. Symbolically, that is everyone.
All of these images—with their associations of sickness and organic, perhaps pathological,
decoration—are summoned up when we look at Cody Choi's Pepto-Bismol paintings.
My biggest question is: How will these paintings understood in Korea? Are their associations
too American to translate? Will the paintings be viewed, simply, in the lineage of abstract expressionism—and thus exude a kind of cultural exoticism to their Korean viewers?
The problem of intercultural translation is addressed in the paintings themselves, however, by
the fact that some of them are painted on American army blankets. As a child, Choi was profoundly influenced growing up surrounded by the cast-offs of the Korean war. The intrusion of American culture was ever present, and perhaps unwelcome. If the pink shapes are the figures in his paintings, the army blankets act as the grounds.
 
Many abstract expressionist paintings adopted from surrealism the notion that visual space is
analogous to bodily space. The amorphous space occupied by the abstract shapes and painterly gestures is the inner space of the human body: the dark space of the body cavity or the more mysterious space of the unconscious mind. With the demise of abstract expressionism and the rise of less psychologically oriented (and more concrete) painting, such as color field, this idea of painted space slowly waned, and then itself become concretized. Gerome Kamrowski, a painting teacher of mine and an automatist of the Pollock generation, once described this as a shift from "inner space" to "science fiction space." The black void is now not the domain of the psyche, but of "outer space." This conception of space is territorial and not symbolic. When I look at Choi's paintings, I see the dark space of the army blanket as a territory in dispute, as the site of a war of cultures in which various socially specific poetic systems battle it out. Can we assume, then, that this is what viewers on both sides of the Pacific Ocean might discern: that these paintings are glimpses of an unstable world—a dyspeptic universe?
 
 
 ((Note))
----------------------------------------------------------------------------------------------------------------------------------------------------

[1] Bismuth subsalicylate, the active ingredient in Pepto-Bismol, relieves such symptoms as upset stomach, indigestion, nausea, vomiting, heartburn, and diarrhea. The original variant of Pepto-Bismol was introduced in 1900, and distributed nationally in 1918 under the name Bismosal by the Norwich Eaton Company.
A year later the product was rebaptized as Pepto-Bismol, and the formula remained relatively stable for the next eighty years.
Following the brand's acquisition by Procter & Gamble in 1982, Pepto-Bismol tablets and caplets were launched. Even the P & G archivist was unable to explain why Pepto-Bismol was made pink.
[1] Kelley discusses McCracken's plank pieces and some of the associated qualities of pink in his essay on Paul Thek, "Death and Transfiguration," in Foul Perfection, pp. 138–49. ress, 2012).
[1] Gerome Kamrowski, in Gerome Kamrowski, Evan M. Maurer and Jennifer L. Bayles, eds., exh. cat. (University of Michigan Museum of Art, Ann Arbor, August 30 to October 16, 1983), 2.
For a summary of Kamrowski's career, see Paul Schimmel, The Interpretative Link: Abstract Surrealism into Abstract Expressionism, Works on Paper 1938–1946, exh. cat. (Newport Harbor Art Museum, Newport Beach,
July 16 to September 14, 1986), 100.

‌THE ART CONCEPTCODY CHOI | CREATION AND PERCEPTION BECOME ONE
DROEGE GROUP

The "Das Wie am Was – Art Concept" (The How of the What) of the Droege Group is an integral part of the business philosophy of Droege Group. The maxim of the company group has been enhanced by the post "The Art of Implementation". It is a creative inspiration and tool at the same time. Art encourages seeing, sharpens the perceptual capacity and provides us with a variety of suggestions which we use in our day to day business. In the series "Das Wie am Was | film edition", artists give an insight into their work and interpret our specific art rules.

How is an identity given shape? How does our cultural context influence our perception and thinking? How do clichés and prejudices arise and how do cultures influence each other? The conceptual artist Cody Choi, born 1961 in Seoul, is devoting himself to these and other questions. His installation art and paintings reflect his own autobiography – his emigration to the US at the age of 22 and his being torn apart between the eastern and western cultures. At the same time his works provocatively discuss the controversies between the different cultures and the ongoing Westernization of his home country. We met the artist at Venice during the installation of his Korean Pavilion at 57th Venice Biennale 2017. After living in Los Angeles and New York, Cody Choi returned to Seoul in 2003, where he holds a professorship.
CODY CHOI: MR. HARD MIX MASTER
Text by Bartomeu Marí, Su Wei.
HOLZWARTH PUBLICATIONS
ISBN: 9783947127276
Pub Date: 6/29/2021
Is that beauty (Spanish) Hardcover – 8 May 2017
by Cody Choi (Author)
Publisher ‏ : ‎ UMA Editorial; 1st edition (8 May 2017)
Language ‏ : ‎ Spanish
Hardcover ‏ : ‎ 466 pages
ISBN-10 ‏ : ‎ 8497479734
ISBN-13 ‏ : ‎ 978-8497479738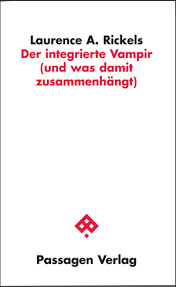 Der integrierte Vampir (und was damit zusammenhängt) by Laurence A. Rickels, 2017(pp103-119), Publisher: Passagen; Auflage, Language: German, ISBN-10: 3709202574 ISBN-13: 978-3709202579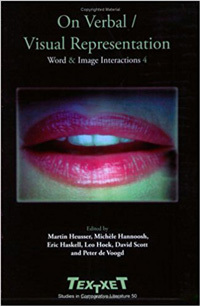 On Verbal / Visual Representation: Word & Image Interactions IV (Textxet 50) (Textxet: Studies in Comparative Literature) by Martin Heusser (Editor), Michèle Hannoosh (Editor), Eric Haskell (Editor), Leo Hoek (Editor), David Scott (Editor), Peter de Voogd (Editor), 2005(pp123-135), Publisher: Editions Rodopi BV., Language: English, ISBN-10: 9042018372 ISBN-13: 978-9042018372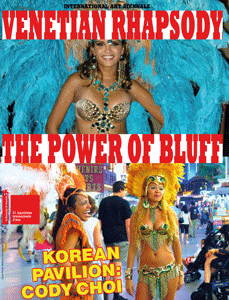 Venetian Rhapsody The power of Bluff by PKM, 2017, Publisher: PKM Gallery, Language: English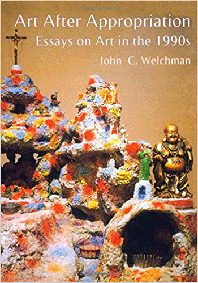 Art After Appropriation: Essays on Art in the 1990s 1st Edition by John Welchman, 2001(Chaptert8: pp245-261), Publisher: Routledge, Language: English, ISBN-10: 9057010437 ISBN-13: 978-9057010439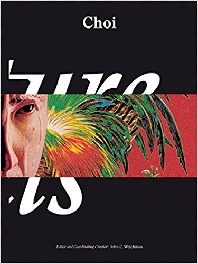 Cody Choi: Culture Cuts by John C. Welchman, Gregor Jansen, 2016, Publisher: Walther König, Language: English, ISBN-10: 3863357795 ISBN-13: 978-3863357795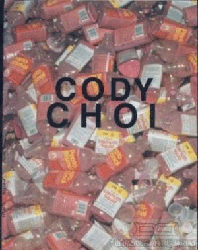 Cody Choi: Farewell to the 20th Century by Jeffrey Deitch, 1998, Publisher: Deitch Projects, Kukje Gallery, Language: English, ASIN- B001AEBTBO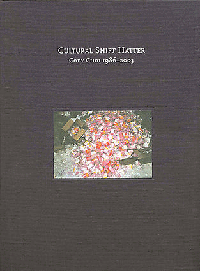 Cultural Shift Hatter: Cody Choi 1986-2003 by CodyChoi, 2003, Publisher: Paradise Media Art Inc., Language: English, ASIN-B00136V3KQ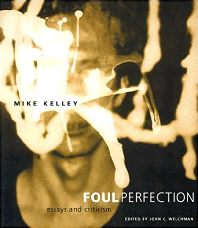 Foul Perfection: Essays and Criticism by Mike Kelley and John C. Welchman, 2002(Section2: pp150-153), Publisher: The MIT Press, Language: English, ISBN-10: 0262611783 ISBN-13: 978-0262611787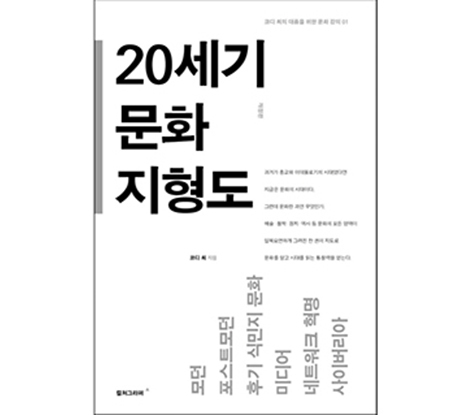 ‌20세기 문화 지형도, 코디 최의 대중을 위한 문화 강의 1 개정판, 2010년, 코디 최 지음, 컬처그라퍼 출판, Language: Korean, ISBN-9788970595634(8970595635)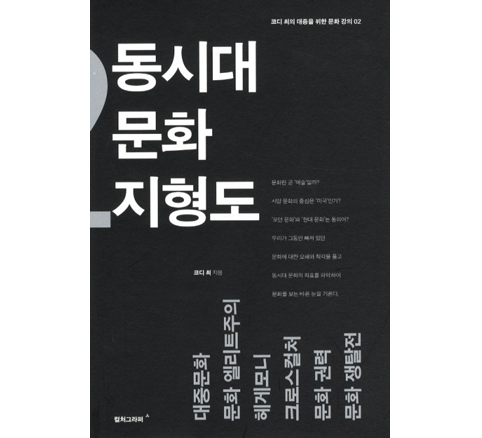 ‌동시대 문화 지형도, 코디 최의 대중을 위한 문화 강의 2, 2010년, 코디 최 지음, 컬처그라퍼 출판, Language: Korean, ISBN-9788970595689(8970595686)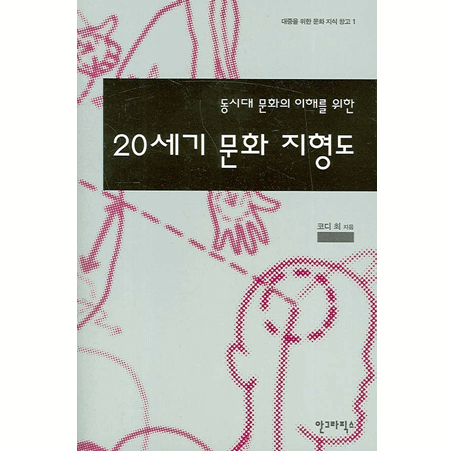 ‌동시대 문화의 이해를 위한 20세기 문화 지형도 대중을 위한 문화 지식 창고 1, 2006년, 코디 최 지음, 안그라픽스 출판, ISBN-9788970593159(8970593152)